DNCD seizes keychains with cocaine that would be sent to the United States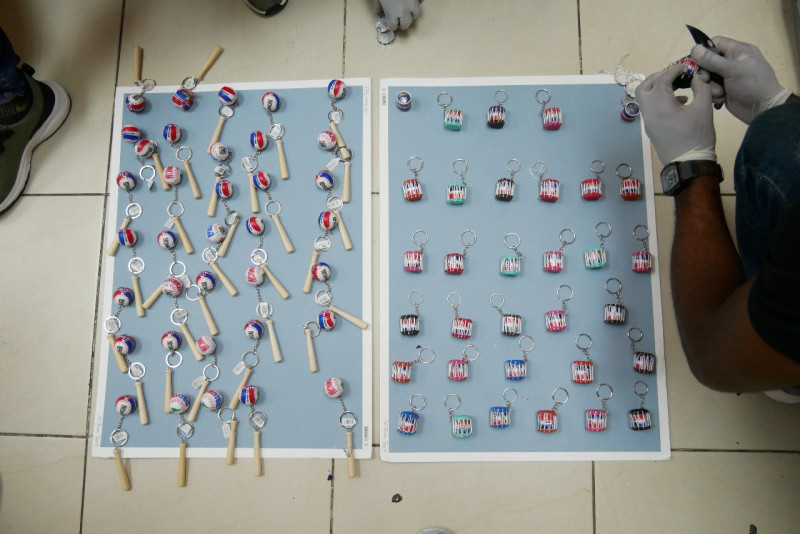 Santo Domingo.- Agents from the National Drug Control Directorate (DNCD) and members of the Public Ministry seized 36 key chains filled with cocaine, which were intended for shipment to the United States. DNCD agents visited an international shipping company in the National District, where they detected unusual substances within a brown box tightly wrapped in adhesive tape. Following instructions from the prosecutor, the package was opened, revealing dozens of keychains in the shapes of drums, bats, and baseballs. Hidden within these seemingly innocuous items were over half a kilogram of cocaine, with a preliminary weight of 510 grams.
The box had been sent by an individual with an address in the Mendoza Santo Domingo Este sector and was destined for a woman residing in Lynn, Massachusetts, Boston. The Public Ministry, in collaboration with the DNCD, is intensifying its investigations into this thwarted cocaine shipment concealed within keychains. This smuggling modality is a deliberate attempt to evade Dominican authorities' security measures and controls.