Tammy becomes a hurricane and will affect the Lesser Antilles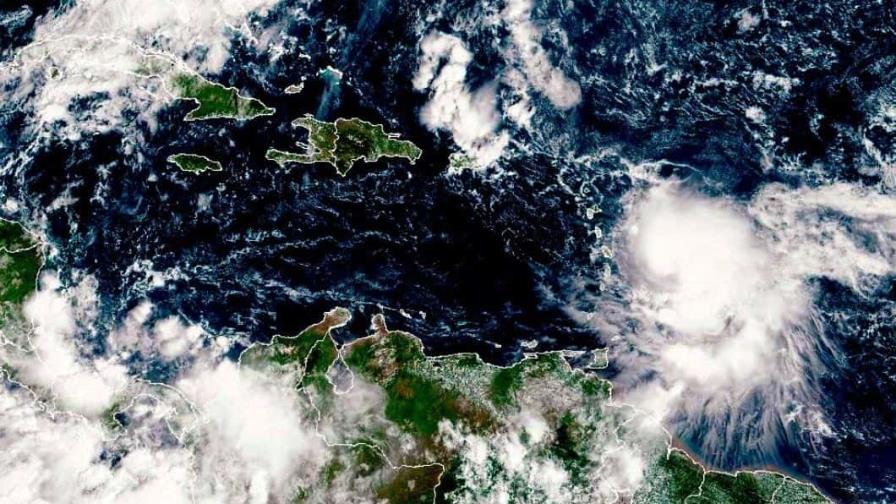 Santo Domingo.- Tropical Storm Tammy has intensified into a hurricane, with maximum sustained winds of 120 kilometers per hour. The National Meteorological Office (Onamet) is closely monitoring the development of this hurricane.
As of the 11:00 a.m. bulletin from the United States National Hurricane Center, Hurricane Tammy is located 385 kilometers southeast of Guadeloupe. It is currently moving west-northwest at a speed of 7 miles per hour, with a northwestward turn expected later in the day, followed by a north-northwestward and northward turn on Saturday night into Sunday. The forecast track indicates that the center of Tammy will pass near or over parts of the Leeward Islands tonight and Saturday, and then move north of the northern Leeward Islands on Sunday.
Tammy is expected to bring heavy rain, which will begin affecting the Leeward and northern Windward Islands later today and into Saturday morning. It will then spread to the British and US Virgin Islands and Puerto Rico on Sunday.
The National Hurricane Center also issued a warning about the storm surge, which could raise water levels by up to 1 to 3 feet above normal tide levels near the center of Tammy.
Onamet has urged citizens to closely follow the evolution of Hurricane Tammy and be prepared for possible changes in its intensity and trajectory. Additionally, they have issued a recommendation for caution regarding abnormal waves on the Atlantic coast from Cabo Francés Viejo (María Trinidad Sánchez) to Cabo Engaño (La Altagracia). Operators of small and fragile vessels are advised not to venture out to sea in these conditions.
Residents in the affected areas need to stay informed and follow the guidance of local authorities and meteorological agencies to ensure their safety during this hurricane.