"We need to eat," says a Haitian who buys food in the Dominican Republic to cross it to Haiti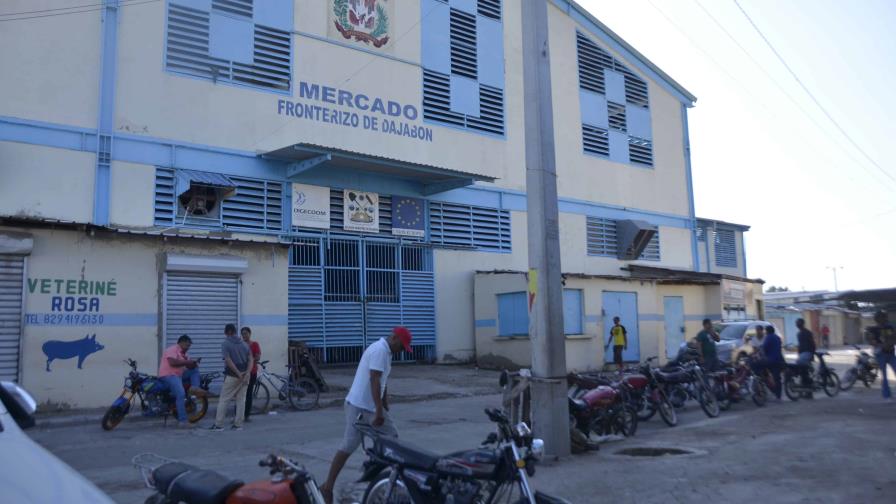 Dajabón.- The Haitian city of Juana Méndez is witnessing an increasing number of cases where authorities strip and destroy merchandise carried from the Dominican Republic through the Dajabón border crossing. Many Haitians "voluntarily" return to their country with food products, despite knowing that these goods may be confiscated.
One Haitian resident in Dajabón expressed their confusion over the persistence in bringing merchandise that is seized, stating that they do it even though they lose both the products and the money invested.
While not necessarily agreeing with the measures, another Haitian resident in Dajabón acknowledged that binational commercial exchange is prohibited in their country. They emphasized the need for both countries to coexist peacefully and harmoniously.
For several days, Haitian customs authorities in Juana Méndez have been confiscating and destroying various products, including tomatoes, chili peppers, pasta, tayota, and more. These items are often concealed within sacks and boxes as Haitian citizens "voluntarily" return to their country through the Dajabón border crossing, which is monitored by the General Directorate of Migration (DGM) on the Massacre River bridge.
Haitian authorities have implemented these measures to enforce the closure of trade with the Dominican Republic in response to the border closure initiated by the Dominican side due to the construction of a canal aimed at diverting water from the Massacre River.