Las Matas de Farfán with little and polluted water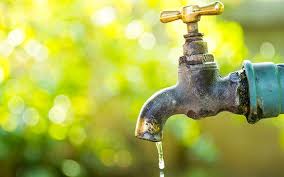 San Juan.- The municipality of Las Matas de Farfán, in the province of San Juan, is experiencing a worrisome water shortage for agricultural work and other activities.
The local deputy, Mélido Mercedes, resigned from the People's Force (FP) and denounced the neglected conditions in which the water canals are found.
He affirms that the bean crops in the area are in danger since the canals are very contaminated, for which he asks the authorities to come to the aid of the southern community's residents and prioritize the cleaning of the water.
He expressed that planting beans is in danger in the municipal district of Matayaya because the water channel is dirty and, in some parts, is erased. He said he appreciated the situation in his tour through the municipality. "We found the reality that all the canals are in bad conditions and the intervention of the competent authorities is required, to clean them and enable them", he pointed out.