Samaná communities believe the project is deceitful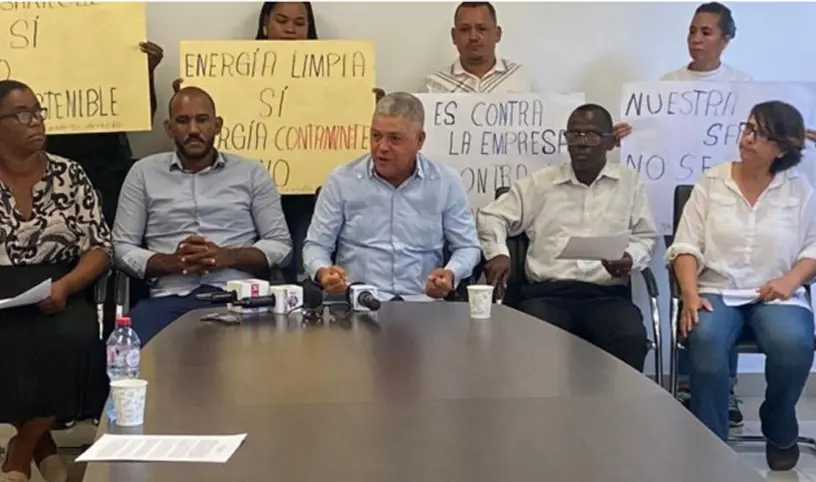 Samaná, DR—Eleven communities of Las Galeras, Samaná province, denounced that the Environmental Impact Study presented by the Empresa Generadora Eléctrica de Samaná (Luz y Fuerza) would start operating a renewable energy plant. Still, they are looking to install it with Diesel and Bunker C.
During a press conference, the affected residents, accompanied by environmentalist Luis Carvajal and Casimiro Balbuena, a deacon in the Catholic Church, described as a crime the installation of five generators located 15 meters from their homes since Bunker C contains a large amount of chemicals that would threaten the environment and health.
Casimiro Balbuena pointed out that the residents deposited the complaint last August 29 to the Ministry of the Environment to initiate investigations and prevent the illegal installation of the generators.
"The environmental impact study violates the Environmental Evaluation Norms, since the obligatory public consultations were not carried out, and it contains false information about the type of project, in addition to presenting multiple weaknesses and technical gaps," he explained.
Balbuena said that the affected parties, with the support of the Institute of Lawyers for the Protection of the Environment (INSAPROMA), have filed an injunction to stop the work, explaining that the company has violated basic procedures such as public hearings and alteration of the Environmental Evaluation Norms.