76.6% of devices given to students in the Dominican Republic have defects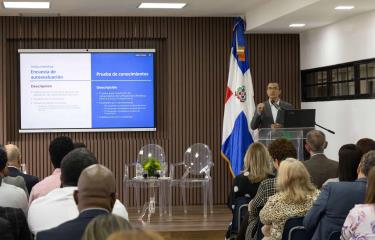 Santo Domingo.- A significant percentage of devices provided to students in public educational centers in the Dominican Republic are reportedly defective, according to a survey conducted as part of a study on digital competencies of teachers in the public sector. The survey revealed that 76.6% of the devices were found to be faulty. Of this percentage, 43.5% of defective devices were distributed in rural communities, while 33.1% were in urban areas.
The study, conducted by UNESCO, the United Nations Development Program (UNDP), and Educa, also highlighted difficulties in accessing the internet with adequate speed in educational centers. Despite substantial investments in electronic devices and connectivity initiatives, the study found that teachers are not adequately trained to use these technologies effectively in the classroom.
Additionally, there is a significant territorial gap in internet connectivity, with 36.7% of educational centers in rural areas lacking internet connectivity compared to 18.1% in urban areas.
The study's findings suggest the need for further investment in teacher training and addressing technical issues to make digital education more effective and accessible in the Dominican Republic.