Puntacana Group expands and diversifies in its 54 years of business legacy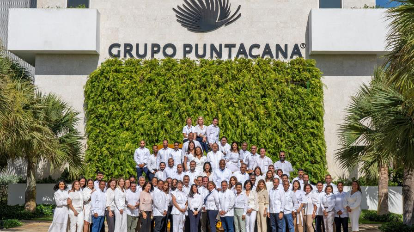 Punta Cana.-  Grupo Puntacana, led by Frank Elías Rainieri, President and CEO, along with Paola Rainieri, Chief Marketing Officer (CMO), and Francesca Rainieri, Chief Financial Officer (CFO), is actively working on various projects that will contribute to the economic growth and development of the Punta Cana region in the Dominican Republic.
One of their significant projects is the construction of the Punta Cana Free Trade Zone (PCFTZ) Air, Maritime, Land Logistics Center and Free Trade Zone Park. This ambitious project involves an investment of approximately USD$200 million and will accommodate cargo logistics operations and offices for the Punta Cana HUB, focusing on innovation and the development of Fintech companies. Spanning over 546,617.45 m² of land, it is expected to create more than 10,000 jobs and position Punta Cana and the Dominican Republic as a key player in trade and foreign investment, bridging Europe and America.
Furthermore, Grupo Puntacana recently expanded Terminal B of the Punta Cana International Airport, investing USD$80 million to add seven boarding gates and increase passenger capacity to three million. This expansion is significant for the region, facilitating travel and supporting tourism growth.
Grupo Puntacana takes pride in its pioneering vision and commitment to the community and the environment. They continue to be dedicated hosts to millions of visitors who come to enjoy the beautiful Punta Cana region, contributing to its growth and sustainability.