Abinader delivers works in Greater Santo Domingo with an investment of almost RD$1 billion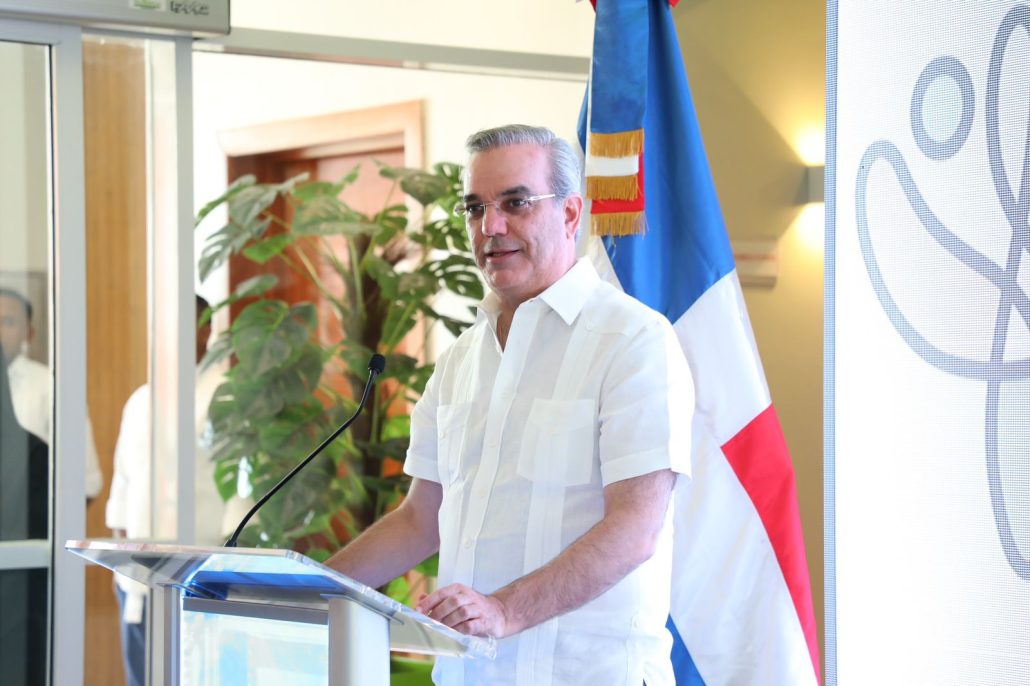 President Luis Abinader delivering remarks at the inauguration of a CAID in Santo Domingo Este
Santo Domingo, DR—Yesterday, the President of the Republic, Luis Abinader, handed over several works to the municipalities of Greater Santo Domingo, with an investment of almost RD$1,000 million.
These works included 168 flats, a polytechnic with 24 classrooms, and a Centre for Integral Attention for the Disabled (CAID).
The handover of the flats took place in Santo Domingo Oeste. A little after midday, the president handed over the keys to the 168 keys of the Lolita I Project, of the Mi Vivienda Feliz Programme, with a state investment of 220 million pesos.
Although Abinader did not address those present at the ceremony, the Minister of the Presidency, Joel Santos, explained that 79% of the beneficiaries resided in rented homes, with an average payment of RD$7,600. With this project, they can pay for "their own home."
He stressed that the households are mostly headed by women heads of household 16%. In addition, 20 of them benefited from the Bono Mujer granted by the Ministry of Women's Affairs for an amount of more than 3.7 million pesos.
Afterward, the head of state moved to Ciudad Juan Bosh in Santo Domingo East. There, he inaugurated the Polytechnic Evangelina Santos de Bergés Santo Domingo East, with an investment of more than 123 million pesos, with 24 classrooms.
Although he did not speak, the Vice-Minister of Supervision and Quality Control of the Ministry of Education (Minerd), Oscar Amargos, explained that the work would benefit 800 students.
Quickly, the governor made his way to a new Centre for Integral Attention for the Disabled (CAID), which he left open in Santo Domingo East. The investment was some 631 million pesos.
There, he announced that he would build six Territorial Therapeutic Intervention Units (UITT), which will be like smaller CAIDs, as a way of extending it nationwide.
At the CAID inauguration ceremony, the head of state acknowledged that "the CAID was an excellent idea of the former first lady, Mrs. Candy Montilla de Medina, and we have supported her, finishing these facilities and refurbishing and reinforcing the facilities in Santo Domingo Oeste, Santiago and San Juan de la Maguana, even though they are from the past."
For his part, the Minister of Public Works, Deligne Asención, said they delivered the work "with some delay" due to legal knots and weak planning in elaborating the contracts inherited from the previous administration.
THIS SUNDAY
The president will begin his agenda of activities at 10:30 in the morning, with the delivery of property titles in the municipality of Hondo Valle, San Juan province.
Later, he will go to Dajabón, where he will hand over property titles in the Play de Capotillo of that province.