Former Intrant employee is the owner of the company that won the contract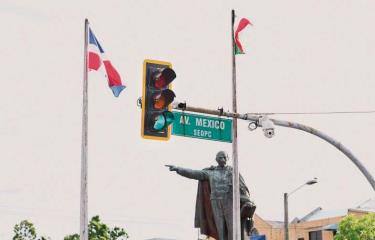 Santo Domingo.- The contract for the installation of smart traffic lights in Greater Santo Domingo has raised concerns about potential irregularities. There appear to be connections between the company that secured the contract, Transcore Latam, and a former sustainable mobility analyst at the National Institute of Traffic and Land Transportation (Intrant), Pedro Vinicio Padovani Báez.
Padovani Báez was a majority partner in Transcore Latam and had previously worked at Intrant. The contract, valued at over 1 billion pesos, has been suspended by the General Directorate of Public Contracting due to identified irregularities in the tender process, including questions about the specific equipment and specifications related to a particular foreign supplier.