President Abinader would win in the first round with more than 50% of the votes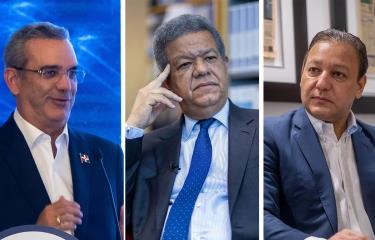 Santo Domingo.- If the presidential elections were held today, there would be no need for a second round because President Luis Abinader and his Modern Revolutionary Party (PRM) would easily win with 55.2% of the vote, according to the survey results. Gallup and RCC Media.
According to the poll, Abinader would win over his opponents, Leonel Fernández of the People's Force (FP), who received 27.4% of the vote, and Abel Martnez of the Dominican Liberation Party (PLD), who received 13.5%.
In terms of who you think will win the presidential elections, regardless of who you vote for, Abinader (PRM) has 58.3%, Fernández (FP) has 23.1%, and Martnez (PLD) has 9.8% in the May 2024 scenario.
Abinader also had a large lead, 54.6%, over Fernández (27.6%) and Martnez (13.2%), among the candidates who respondents would like to see win the elections.
In terms of which party will receive the most votes in the elections, the PRM leads the pack with 54.8% of the vote, followed by 23.3% for Fuerza del Pueblo, 14.1% for the PLD, 0.4% for the Dominican Revolutionary Party (PRD), 0.2% for the Social Reformist Christian (PRSC), and 0.1% for the Democratic Union. 4.5% said they didn't know, 2.5% said they didn't, and 0.1% said they'd vote blank.
The PRM is also the country's favorite party, with a 48.7% inclination among those polled, surpassing the 19.7% of the Fuerza del Pueblo, 16.6% of the PLD, 1.1% of the PRD, 0.5% of the PRSC, and 0.3% of Alianza Pa's (Alpas), among others. In the municipal scenario 2024, the PRM and its allies have 52.3% of the preferences, compared to 21.4% for Fuerza del Pueblo and allies, 14.3% for PLD members and their allies, and 0.3% for the PRD.