Barceló Rumtenders Competition celebrates excellence in mixology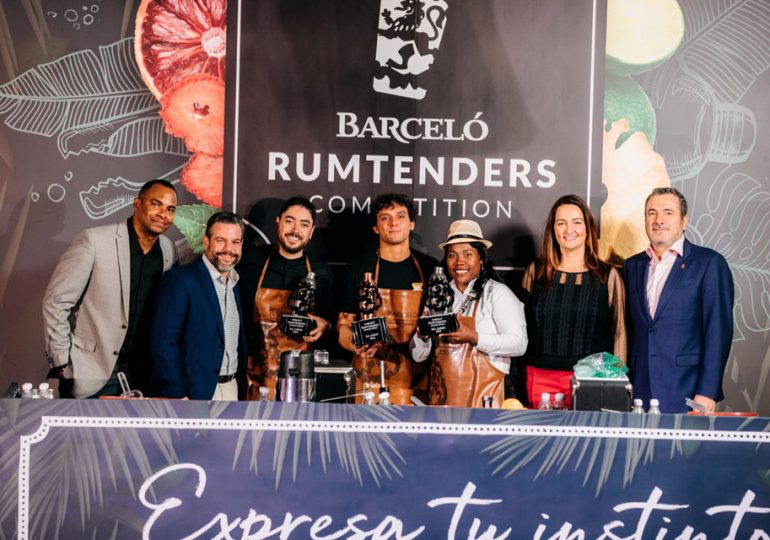 Santo Domingo.- The Barceló Rumtenders Competition, a prestigious mixology event focusing on Barceló Dominican rum, has successfully concluded its second edition. Launched in April 2022 in the Dominican Republic, it has quickly become a prominent stage for talented bartenders from both local and international backgrounds.
This year, the competition featured 12 contestants from various countries including the Dominican Republic, Peru, Italy, the United States, Spain, Venezuela, and Germany. These participants were selected based on their victories in prior competitions, granting them the opportunity to partake in the comprehensive experience offered by Ron Barceló.
The competition was divided into three challenging categories: Digital Cocktail (a replica of a cocktail presented on social media), Sustainable Cocktail (made with Barceló Organic, the first organic rum), and Imperial Cocktail (made with any Barceló Imperial family rum).
The winners, who received prizes to encourage further participation in mixology training and customer interaction skills, were Andrea Natalino, Mindry Schall, and Sebastián Crespo. The first-place winner received a virtual spirits certification from the Wine and Spirits Education Trust (WSET), USD$2,000, and six boxes of Barceló Imperial Rum. Second and third places were awarded USD$1,500 and USD$1,000 respectively, along with six boxes of Barceló Imperial Rum each.
A panel of rum and cocktail experts, including Ana Suarez (Ron Barceló Ambassador in Spain), Eduardo Galinde (Maestro Ronero Ron Barceló), and Otto Flores (Global Ambassador of Ron Barceló), judged the competition.
Ron Barceló aims to continue its commitment to nurturing talent in the Dominican bartending sector through events like the Rumtenders Competition. This initiative not only contributes to job creation in the spirits industry but also provides a platform for bartenders to demonstrate their skills in creating innovative cocktails and effectively engaging with customers.