Medina bestows Medal of Merit on 13 women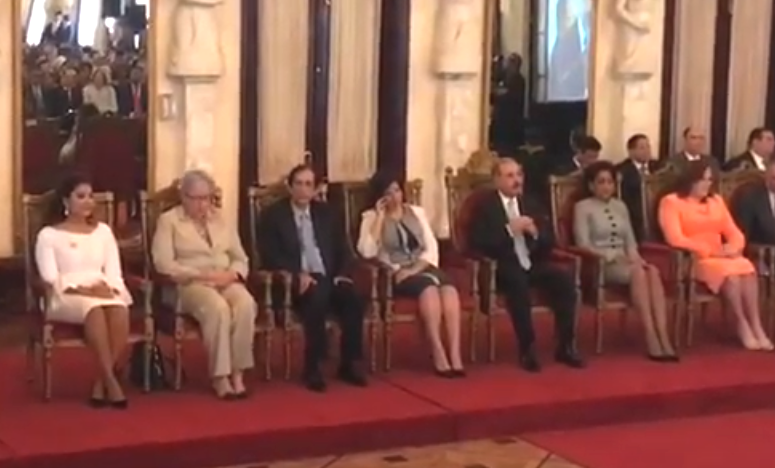 Santo Domingo.- President Danilo Medina on Wed. recognized 13 Dominican women with the Medal of Merit, including a posthumous tribute to singer Sonia Silvestre.
In the National Palace activity to mark International Women's Day, Medina was accompanied by vice president Margarita Cedeño; first lady Candida Montilla and minister of Women, Janet Camilo.
Winners: María Paquita Castillo, in community work; Diana Mejía, community work abroad; Esclarecida Núñez de Almonte, in Education; Rosario Altagracia Graciano, professionals; Felicita Heredia Lorenzo, science and technology and Magaly Caram, health.
Also Miriam Altagracia Cabral, politics; Dolly Herminia Nin, health; María Cándida Sánchez; Wanda Rijo and Audrey Arelis Puello, Sports; singer song-writer Xiomara Fortuna, Arts and posthumous tribute to Sonia Silvestre, also in the Arts.
Maria Paquita Castillo thanked the authorities on behalf of the winners "The recognition we receive today is a fact of history, especially ours."