US Air Force helps inhabitants of impoverished town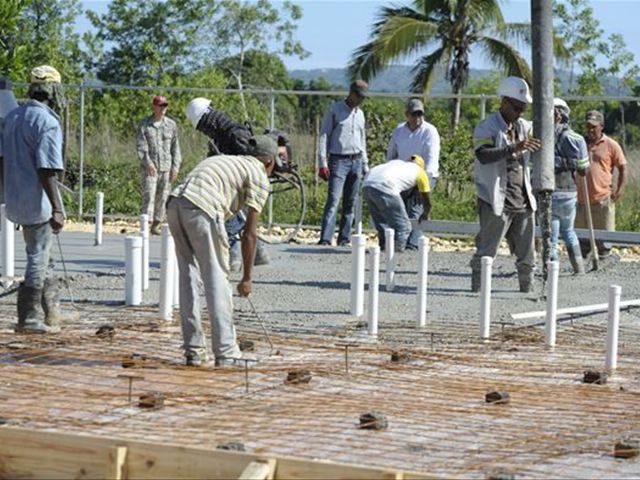 Copeyito, Dominican Republic (AFNS) — Through a jointtraining exercise, civil engineers with the 820th RED HORSE Squadron fromNellis Air Force Base, Nevada, have been working together with their Dominicanpartners throughout April to build four clinics and a vocational school in theMaria Trinidad Sanchez Province.
Military civil engineers and medical professionals used theopportunity to train on planning, preparing, deploying and performing theirjobs outside of the U.S.
"Planning for this year's exercise started about a yearago," said Col. Daymen Tiffany, the 506th Air Expeditionary Group commander."We conducted planning with the Dominican government to ensure we had thelocations, the sites prepared and an agreement with them on what we would do whilehere."
Once U.S. Southern Command picked the Dominican Republic tohost the New Horizons exercise, the Dominican government provided a prioritizedlist of proposed medical and constructions projects they wanted to make part ofthe exercise. This list was aligned with the training objectives for the U.S.civil engineers and medical professionals as well as meeting the needs of thecountry.
"They've been able to teach us some of their ways and localprocedures, and we've been able to show them how we normally do things in theStates," said Capt. Joseph Miller, the 820th RED HORSE quality control officerin charge. "In the end we'll get a good product that's a mix of both methodsthat will be sustainable in the future for this community."
One of the chosen locations for a new hospital is thecommunity of Copeyito, which has 77 houses, and each house has up to sevenoccupants.
"There's a need for a clinic in this area because it's outin a relatively rural area," Miller said. "This will provide a medical facilitymuch closer than they currently have."
The hospital here in Copeyito will have five patient roomsand two doctor's quarters.
"We're very grateful for the support (they've) given us,"said Juanito Martinez, a 50-year resident of Copeyito who lives in a house nextdoor to the construction site. "We're now able to have medical care close byus."