Govt. must put a stop to sprawling shantytown near Bávaro: report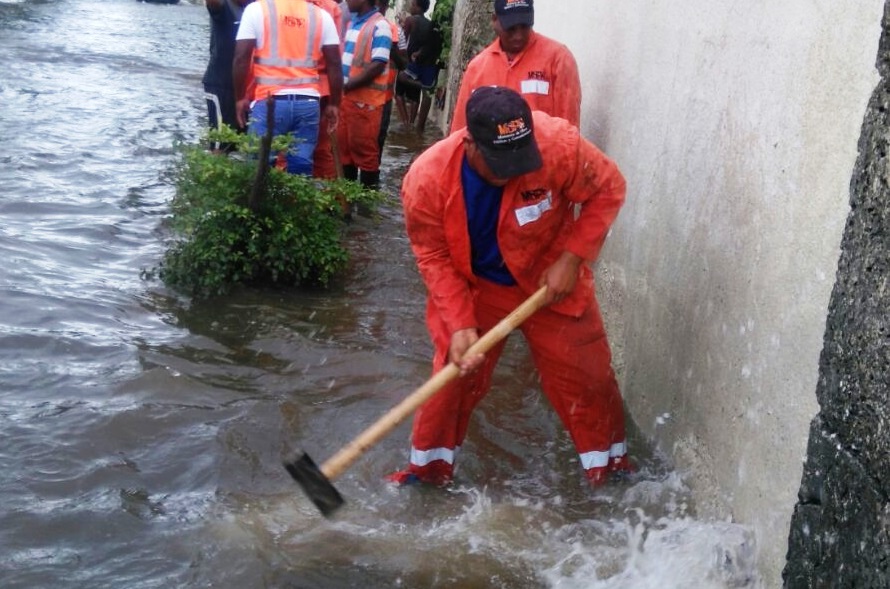 Workers demolish a wall at Mata Mosquitos
Punta Cana, Dominican Republic.- Representatives and leaders from various sectors of La Altagracia province want the government's action at the shantytown, Mata Mosquitos near Bávaro, to aver its rising sprawl and risks to the area, and praised outlet Listin Diario's Op-Ed on the issue.
"The reactions coincided in the importance that such an important medium assumes a latent problem which can have repercussions both for the suburbanization, the levels of crime and the risks to health, among other aspects and illegalities in a tourist area," the outlet reports.
Deputy Juan Julio Campos also hailed the Op-Ed. "I congratulate Listin for touching on the issue of the suburbs, part of the problems to face in an area that contributes so much to the country; where there are many works, but services are lacking."
The lawmaker agrees on the need for the government's 'intervention' of the sector, without harming anyone, but regulate the people who reside there and have control. "Despite the large number of people, there are no courts, not even a justice of the peace, nor a hospital; despite having the country's busiest airport; without 911."
He said the govt. should organize the sector and "reinvent" the site, regulate it and prevent disorder from arising an outbreak of diseases in an area seconds-away from the hotels and, in addition, regulate its residents.