Medina inaugurates Santo Domingo International Book Fair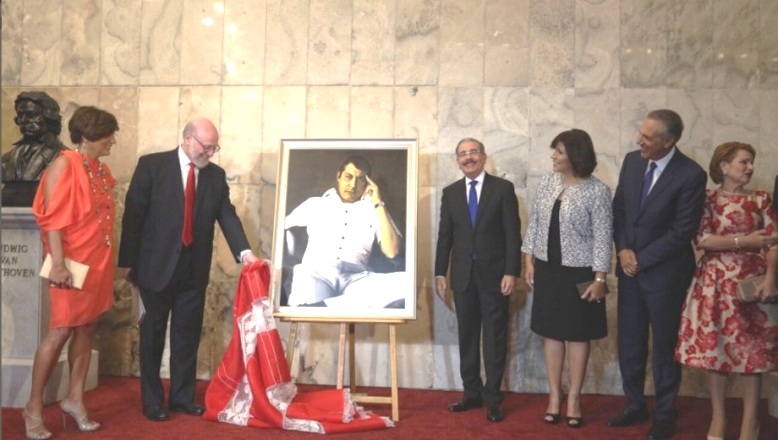 Olio: Rene del Risco Bermudez.
Santo Domingo.- President Danilo Medina inaugurated the Santo Domingo International Book Fair 2017 Thursday tonight, this year dedicated to writer René del Risco Bermúdez, with Paraguay as guest country.
In the keynote speech of the event held at the National Theater, Culture minister, Pedro Vergés, said the book, will be at the forefront of the fair, in response to recent critique that the activity was becoming too commercial.
"It was necessary to return the Book Fair to its origins. Rescue it from an evolution that for different reasons distanced it from the original purpose," the official said.
The Fair's opening included a performance by the National Symphony Orchestra, playing merengue, and by Paraguay folk music duo, Diana and Agustín.
The fair, taking place in the grounds of the Plaza de la Cultura, will run until Monday, May 1.