Reservations to Samaná do not suffer from campaign against tourism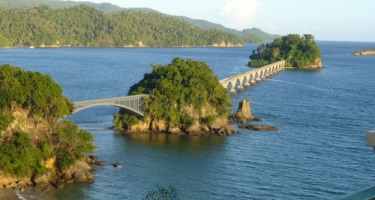 DESTINATIONS | AS INDICATED BY THE PRESIDENT OF THE TOURIST CLUSTER OF THAT DESTINATION

 Cost of tolls and electricity continue to affect tourism in the area

 Hotel leaders work with the public sector to boost Samaná
Hotel reservations to Samaná remain stable compared to previous years, despite the campaign against tourism that has taken place mainly in the US media, according to the president of the Tourism Cluster of Samaná (CTS), Jesús Durán
The executive of Bahia Principe also explained that the incidents that occurred in the eastern zone, and that have affected hotel reservations in Punta Cana, have not affected Samaná at all, in terms of occupation and tourist visits.
"The negative information that has circulated internationally on tourism in the Dominican Republic has not affected the area, but the country. We will continue to work together with public and private entities to improve the development of tourism activity," he said.
On the other hand, Durán told arecoa.com that work is being done to change or compensate with other tourist services in the area for high toll prices.
He argued that the annual increase in the tolls of the Northeast motorway has become a threat to the development of that area despite the substantial investments made to bring tourism.
Endless complaints have been made by those interested in traveling for the first time or making a repeat the visit to the tourist destination.
Those complaints have never been addressed until now – Durán has discussed possible compensation.
Another point that does not favor the potential of Samana as a tourist destination is the lack of electricity, to which the cluster executive said that the work to prevent energy failures would almost completely solve the problem.
"We are trying to solve everything within our reach because our interest is to have more tourists visit the area since the hotel occupation of Samaná, compared to the other years, has experienced a normal high season and we seek to continue to increase it," he emphasized.