Group leading Zozaya will protect DR from fake news with new website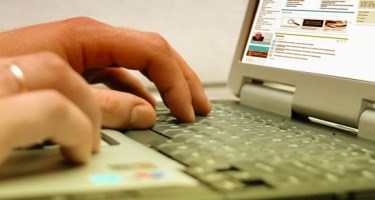 APPLE LEISURE GROUP JOINS THROUGH TRAVALLIANCEMEDIA TO LAUNCH TRAVFACTS

 Highlights damage to tourism with the spread of misleading news

 ALG is consolidated as the largest tourist issuer in the Dominican Republic
Reposted by Renn Loren
via arecoa.com
Apple Leisure Group (ALG), the tourism group that Alex Zozaya heads as CEO, and travAlliancemedia announced the launch of the travFACTS website, through which all false or misleading news about the travel industry will be analyzed and corrected.
The Dominican Republic will be the first destination to present the platform after the spread of false information about the tourism industry in the country broke out earlier this year. "In recent months we have seen how media attention on issues in the Dominican Republic has negatively affected travelers' confidence in the destination, and this has caused a decrease in reservations to the island," said Wendy Hoekwater, senior vice president of ALG marketing.
"As the number one tour operator in the Dominican Republic, we encourage tourists and travel agents to separate media speculation from verified facts when choosing a destination," he added.
"Unfortunately, there is a lot of economic damage caused by the propagation of false information and, normally, there is no retraction, much less a corrected version by the media that publish this type of information," said Mark Murphy, president, and CEO of travAlliancemedia.
The objective of the platform is to present all tourist destinations, such as Mexico, Jamaica, and Costa Rica, provided there is unfair and unprofessional information by the media. The main priority of travFACTS.org is to point out when consumer media outlets are wrong or do not have facts that support their misleading claims in headlines, subtitles or the body of the story itself.
The site breaks down the exact techniques that the author is using to boost clicks without taking into account the damage that the destination or the provider presented is causing. "When the media are wrong and don't correct their mistakes, they can end up ruining the tourism of a destination," said Eric Bowman, managing editor of TravelPulse.com, a brand of travAlliancemedia.
On her side, Theresa Norton, editor of the AGENTatHOME magazine of travAlliancemedia, said that "TravFACTS will help professional travel agents and their clients find the truth about destinations. Too often, sensationalism is used, something that can end up ruining the tourist economy of a destination."