Abinader: open skies agreement with U.S. would be ready in 60 days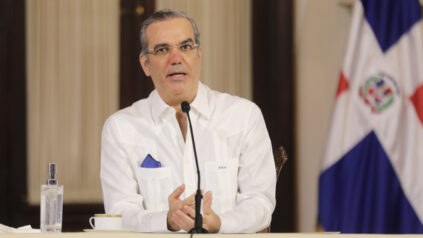 President Luis Abinader stated that negotiations for signing an Open Skies agreement with the United States are advanced, a process that could be completed in about 60 days.
"We are discussing the Open Skies agreement with the United States and they are very interested. It is very possible that in 60 days we will be reaching an agreement. We have 90 percent of the points agreed," Abinader explained that such an agreement would make air operations between the two countries easier.
"What is needed here is competition between airlines and that will help us," he said.
Abinader met on Sunday with representatives of Dominican airlines, among them the newcomer Arajet. The meeting resulted in the government's commitment to send to the National Congress a "hub" law, which will allow the establishment of special conditions for those airlines that establish themselves in the country.
"We are going to submit the law to establish the Dominican Republic as an airline hub, that will give us competitiveness," he said, explaining that Arajet and other groups have expressed their interest in using the country as a regional hub, as Copa does in Panama.