Chamber of Deputies recognizes the Destination City Cap Cana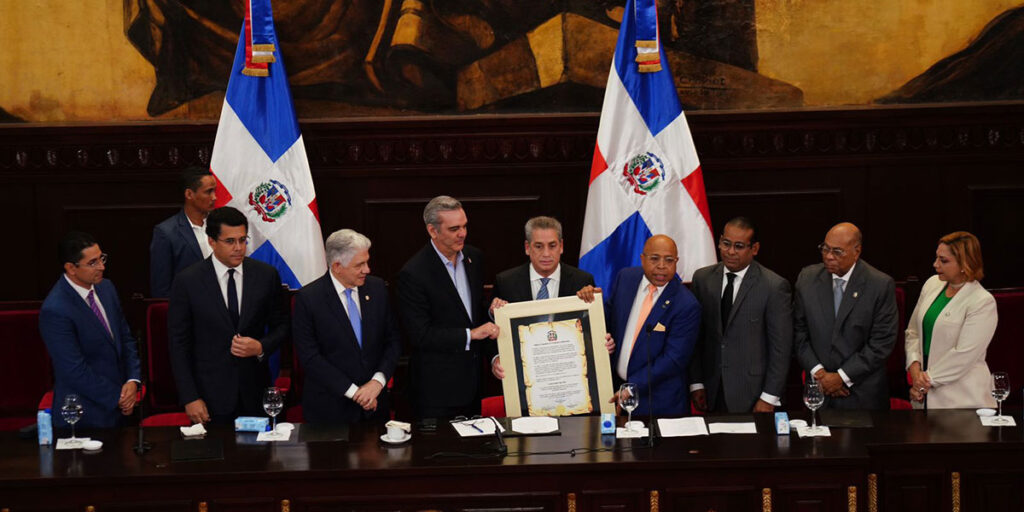 Source: External
The Ciudad Destino Cap Cana Tourist Complex was recognized by the Chamber of Deputies yesterday for its 20-year contribution to the country. The initiative emphasizes large investments in real estate and hotel tourism, which contribute significantly to the country's economy and international standing.
This was done in the National Assembly Hall of Congress, which was led by Alfredo Pacheco, the head of the Chamber of Deputies, and attended by President Luis Abinader. Pacheco's award was accepted by Fernando Hazoury, president of the board of directors of Ciudad Destino Cap Cana.
It was made possible by a resolution proposed by 15 legislators, the main proponent being Perreme's deputy Anibal Diaz, who chairs the parliamentary body's Permanent Tourism Commission. The full legislature unanimously approved the draft resolution.