Ecuadorian airline Equair launches great commitment to Punta Cana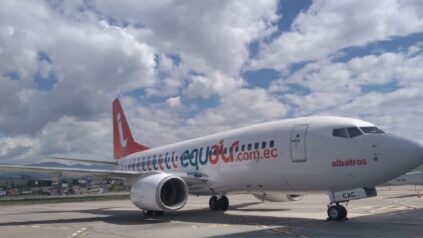 Equair, an Ecuadorian airline, has requested operating permits from the Civil Aviation Directorate in the Dominican Republic and Colombia. The airline has requested authorization to operate routes between Quito and/or Guayaquil to Medellín, Cartagena, Cali, and Punta Cana, with up to ten weekly frequencies on some routes and up to seven weekly frequencies on others. Equair intends to use Boeing 737-700, 800, 900, Max 8, and Max 9 equipment for these operations.
The Civil Aviation Council will review the request and determine whether or not to grant it. Equair's request comes at a time when Latam and Avianca, competitors in the market, also have plans for local expansion and international flights.
Latam is set to begin flights between Guayaquil and Bogotá on March 29 as part of its plan to expand connectivity.