Dominicans win award for educational innovation in tourism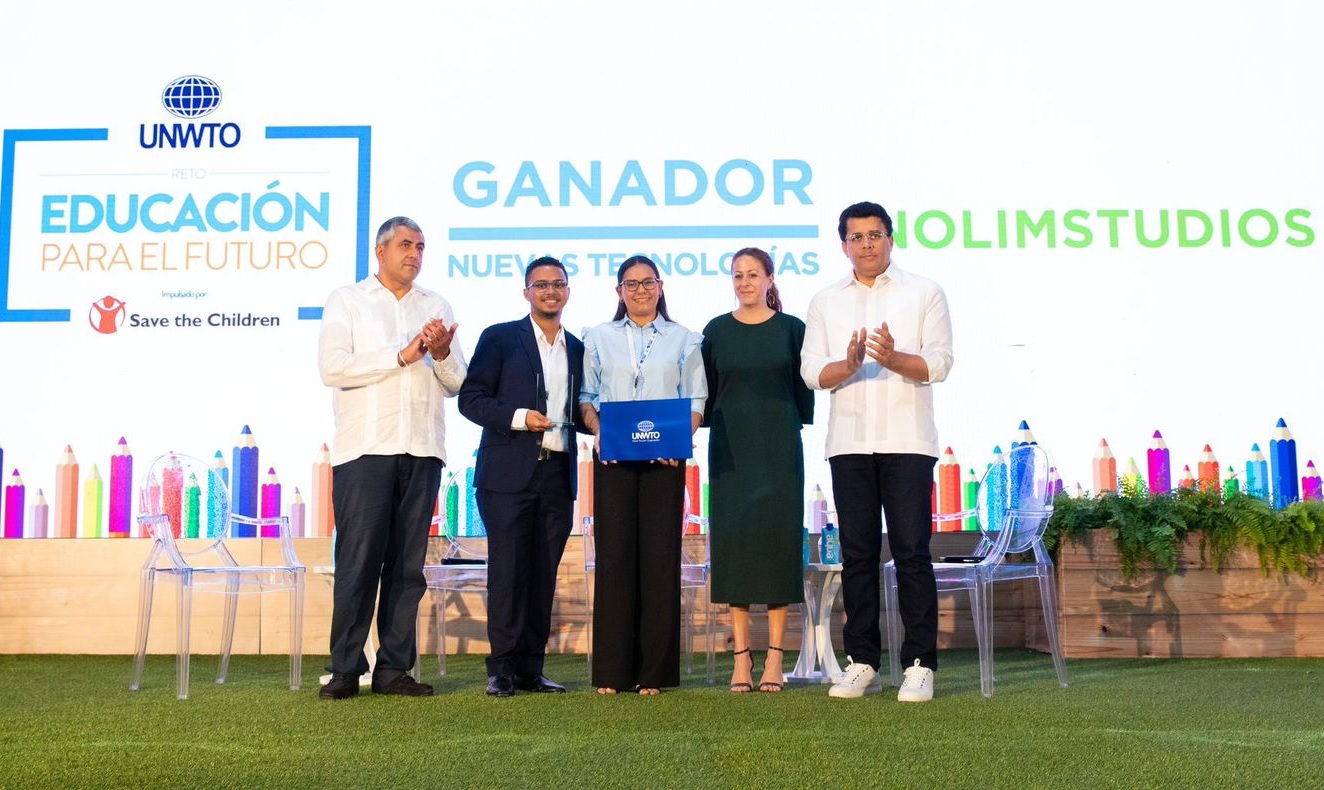 Punta Cana, DR.- Nolim Studios, with its project Domiland, the first metaverse of the Dominican Republic, won the regional award in the category of New Technologies of the "Education for the Future" program, in the regional challenge for Central America and the Caribbean related to innovation and digitization of education through the tourism sector, an initiative in which over 100 projects participated.
The company's CEO, Ymanol Martínez, and operations director Yismel Duvergé highlighted that Domiland, which Will be launched this year, will not only be an educational resource, but also a place for entertainment. This achievement places Nolim Studios and the Dominican Republic on the map of technological innovation in tourism.
The award emphasizes the potential of tourism as a driver of positive change in education. Domiland is a concrete example of how tourism and technology come together to transform the way we learn and relate to our environment.
The challenge was proposed by the World Tourism Organization (UNWTO) and Save the Children Dominican Republic, in the search for disruptive solutions that provide new educational opportunities through tourism. The award ceremony took place on May 18 at the UNWTO Executive Council 118 at the Meliá Caribe Punta Cana Hotel.
Nolim Studios is a pioneer in the development of interactive simulations and video games in our country and is the only Dominican company to win the award in this category. From gaming to medical, production, and more, Nolim Studios is the solution to create world-class immersive and interactive experiences in record time to bring products and ideas to life.
The first metaverse in the Dominican Republic will offer innovative educational opportunities for students and tourism professionals, promoting experiential learning and the development of skills relevant for this sector.