Puerto Rican ex-kingpin Figueroa Agosto gets 30 years in prison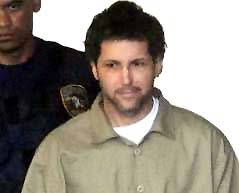 J. D. Figueroa A. File.
San Juan, Puerto Rico.- A federal judge sentenced Puerto Rican ex-kingpin Jos David Figueroa Agosto "Junior Capsule," to 30 years in prison for trafficking thousands of kilos of pure cocaine between the Dominican Republic, the US, Puerto Rico and Venezuela.
Local media report that Federal prosecutor spokeswoman Lymarie Llovet said federal judge Juan Perez Gimenez handed down the ruling, after Figueroa's lawyers and federal prosecutors had agreed to the minimum sentence.
Under the plea bargaining agreement, the federal prosecutor's office recommended 30 years-to-life in prison.
The official said Monday that the sentencing hearing, held several weeks ago, was sealed by court order, so she was unable to corroborate the sentence.
However judicial sources confirmed that Figueroa, 53, was sentenced to 30 years in prison, a conviction he could serve in a prison in the US mainland.
It was learned that after reaching an agreement with the prosecution Figueroa pleaded guilty on March 27, 2012 to heading a drug trafficking organization that shipped drugs into Puerto Rico from Dominican territory.
It also emerged that Figueroa cooperated extensively with federal authorities, which described it as "substantial."