British minister requests that the relocation in Valle Nuevo be carried out strategically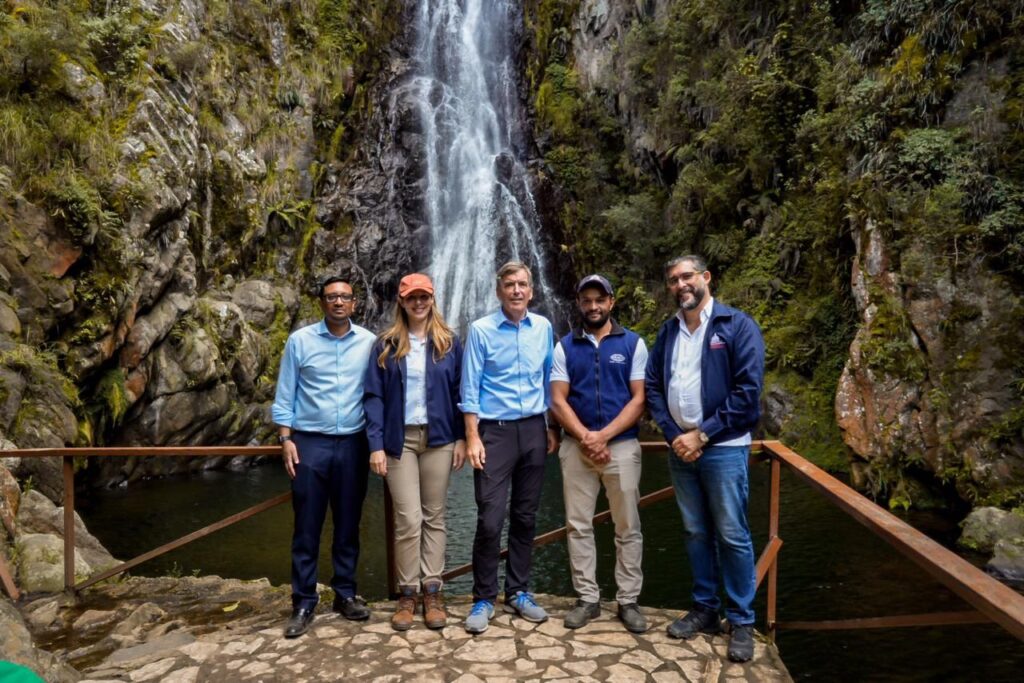 Source: External
The British Minister for the Americas and the Caribbean, David Rutley MP, requested that the relocation of producers from Valle Nuevo's southern slope be done strategically for the group's survival and advancement. Rutley MP made the remarks while visiting the aforementioned National Park with his ambassador to the Dominican Republic, Mockbul Ali, and vice ministers Federico Franco and Milagros De Camps.
According to the Ministry of Environment and Natural Resources, the initiative to relocate a portion of the producers will be coordinated with the direction of the Government's Supérate Program, which seeks to integrate participants into the labor market and ensure decent jobs. After the deadline for compliance with resolution 0034-2021, the rescue of the area, the final departure, and compensation of the occupants of that natural reserve, Minister Miguel Ceara Hatton, guaranteed payment and correct management of the process.
"Water and biodiversity are the most important elements for humans to be able to sustain themselves as part of terrestrial ecosystems; protecting them necessitates all available efforts and friendly alliances." "We thank the British Embassy for their interest in learning about the reality of Valle Nuevo and the projects that we need to develop to ensure the well-being of the people in this massive rescue effort," Vice Minister Federico Franco responded.