Taiwan angst as Dominican Republic plays footsie with Beijing: Efe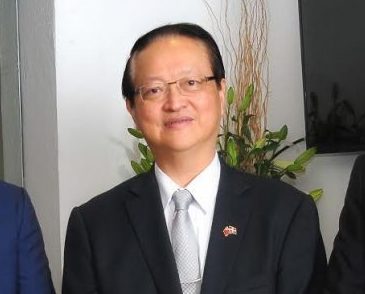 Valentino Tang's job as Taiwan envoy gets harder by the day.
Taipei.- Taiwan deputy foreign minister, Jose Maria Liu, is on his way to the Dominican Republic to consolidate bilateral ties with the country, amid talks of Santo Domingo's rapprochement to Beijing.
Foreign Minister David Lee, announced the trip Wednesday and said Liu was traveling to the Caribbean island "right now," during questioning from the legislator Chiang Chi-chen, of the opposition Kuomintang Party,.
Chiang cited a meeting between Dominican Foreign Minister Miguel Vargas and China counterpart, Wang Yi, during the UN General Assembly in September, in which the Dominican Republic didn't speak in favor of Taiwan.
Experts on the island say it was due to the Dominican Government's attempt to secure Beijing's support for its push for a non-permanent seat of the UN Security Council.
The Taiwanese diplomat said his Ministry closely follows "relations with the Dominican Republic" and noted that during his trip to the Caribbean country in July, Vargas didn't receive him because he was out of the country, so that fact "should not be interpreted with excesses."
Diplomatic sources in Taiwan told Efe on Tuesday that Taipei-Santo Domingo ties "are not in imminent danger" of rupture, but acknowledge that there have been numerous contacts between senior officials of the Dominican Republic and China in the last year.
During a further questioning in Parliament today Lee called Chinese pressure on the island "constant" and that the loss of allies cannot be discarded. "Taiwan must prepare to face the worst."
The Dominican Republic is the only country with a considerable economy which still holds diplomatic ties with Taipei, after Panama decided to cast its lot with Beijing in July. Only 20 countries maintain diplomatic ties with Taiwan.