Dominican Republic approves US$17.0 budget amid protest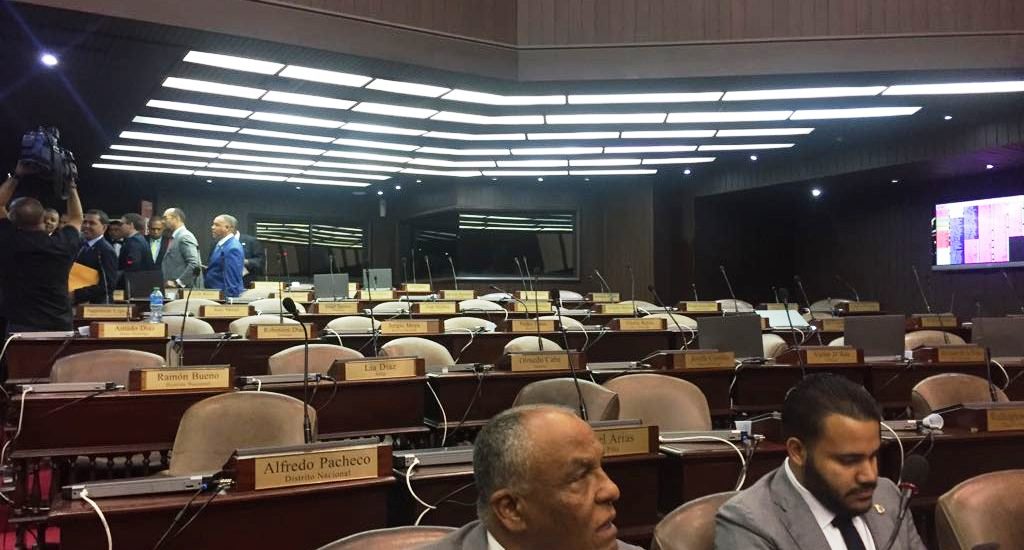 Opposition deputies walk out of session. Photo elnuevodiario.com.do
Santo Domingo.- After three hours of heated debates and some surprises, the Chamber of Deputies approved the 2018 Budget of RD$816.6 billion (US$17.0 billion).
President Danilo Medina is expected to sign it into law.
The piece passed with the vote of 114 of the ruling party and pro-government lawmakers, as the opposition deputies abstained and abandoned the chamber to protest some of the allocations.
Deputy Alfredo Pacheco, minority leader of the opposition PRM party, walked out of the session, complaining that the bill for the Budget was "plagued of inaccuracies" and reflected a "lack of work."
Pro and cons
The reactions from opposition deputies: Fidel Santana's, "the Budget doesn't improve security," Máximo Castro's "the Government has progressively entered indebtedness," and Pedro Botell's shout of "abusive," to ruling party lawmaker Radhamés Camacho's  "it's a piece full of hopes."