Erosion, 60-meter violation menace east coast beaches: study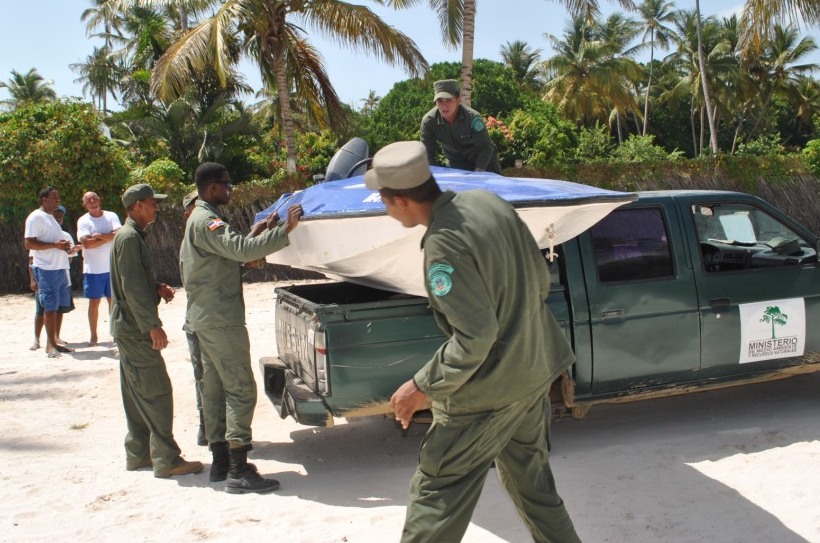 Shacks demolished at Bibijagua, Bavaro
Santo Domingo.-  Santo Domingo State University (UASD) and University of Puerto Rico (UPR) researchers are concerned with the findings of a study on the country's east coast beaches, subjected to continuous erosion, higher water temperatures and violations of the 60-meter swath of shoreline.
The study noted the structures along 64.8 linear kilometers of coastline, from Uvero Alto to Juanillo.
Quoted by diariolibre.com, lead researcher Luis Almánzar said Cortecito (62%), Uvero Alto (45%) and Punta Cana (37%) are the areas with the highest percentage of buildings within the 60-meter swath.
UASD researchers Gladys Rosado, Yira Rodríguez and Almánzar; and Rafael Méndez-Tejeda and Maritza Barreto from UPR, presented the study's preliminary results in the forum Climate and geomorphologic variability in the coastal area from Uvero Alto to Juanillo beaches, held at the Global Democracy and Development Foundation (Funglode) .
"The human actions in or near the coastal zone of the Uvero Alto-Juanillo section have impacted on the physical environment, intensifying the erosive action," said Almánzar.
He warned that unplanned development has contributed to increasing vulnerability levels of the beach ecosystem, potentiating the effects of climate change and decreasing the buffer capacity of adjacent ecosystems.
He suggested ensuring the compliance of the legislation that regulates the use of coastal space next to the shore and eliminate vehicle traffic near the sand.
Economic impact
Rosado stressed that the tourism sector represents 40% of its GDP for the country. "So taking care of the coastal area is a high priority because more than 90% of it depends on the use of beaches and other coastal ecosystems," noting that the Dominican Republic would no longer receive US$100.0 million in 10 years because of beach erosion, which she estimated at 0.5 meters per year.