Cap Cana: Real estate tourism raised to the next level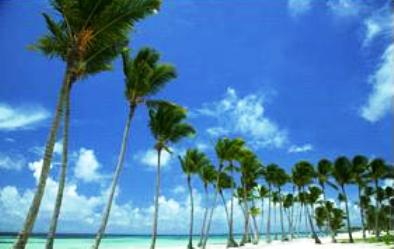 Juanillo beach, Cap Cana
Punta Cana, Dominican Republic.- Punta Cana is one of the country's most developed tourism destinations, accounting for 52% of the tourists nationwide, attracted by its natural beauty, extensive white sand beaches, fun and hotels.
For some years, in Cap Cana, tourism has been totally different from the traditional all-inclusive resort hotels: Real Estate Tourism.
"The tourist arrives at the destination, falls in love with the natural beauty of the place, the warmth of the people, the weather, and in that moment the desire to have a vacation space that allows them to feel at home and visit so as often as possible," outlet hoy.com.do reports.
In addition, when the owners cannot come, they can get extra income by renting the dwelling.
Real estate tourism is booming worldwide, because of its many advantages, both for the tourist and for the owner of a condo.
"Traditional tourism and especially that of the area, when you book an all- included hotel, basically everything takes place inside the walls of that hotel. When you as a tourist book an apartment, you prepare an itinerary you say: 'good, at noon, I want to go to eat at the beach, and at night I want to go to Coco Bongo' but tomorrow you can change that. So that ease and versatility, real estate tourism provides from the point of view of the person who uses it," says Robert Encarnación, commercial director of the residential tourism project, Il Lago at Juanillo Beach.
"Real estate tourism in our area has been going on for a few years now, but with the boom of the applications that we have on hand in the mobile phone, such as Expedia, Tripadvisor, among others, have facilitated the user, who visits, as for the owner, a lot of things," Encarnación said.
One of the new real estate tourism projects under construction is Il Lago at Juanillo Beach. Located in Cap Cana, the tourist complex and gated community, with a projected investment of over US$40.0 million, will feature 138 luxury apartments, whose construction is a combination of contemporary architecture with modern utilities including the lighting of common areas by alternative sources. of energy.