Industries hail Medina's export pledge; but want action know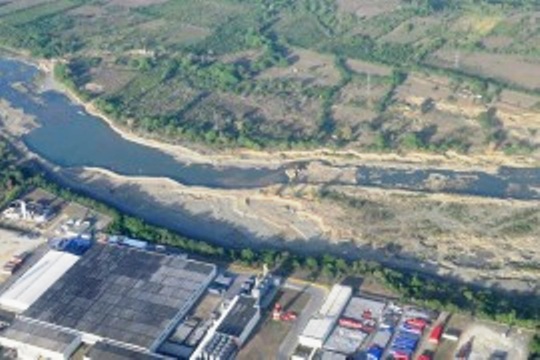 Haina Port and industrial park. File.
San Cristóbal, Dominican Republic.- The Haina Companies and South Region Industries Association on Wed. hailed president Danilo Medina's pledge to boost the country's exports, calling for an immediate commitment to end the barriers to competitiveness which stymie the sector's definitive launch.
Association president Bredyg Disla said the institutional dispersion must be dealt with, to ensure that all govt. agencies which issue foreign trade regulations work in coordination as one entity.
Disla stressed that the commitment to exports is vital for Haina's industrial area, since the park houses pharmaceutical, chemical, plastics, refrigeration, construction, food, agribusiness and other industries with a high export potential, encompassing 21 countries.
"Gaining more market means more jobs, more wealth, wellbeing, social stability and a flow of currency that the country needs."