Medina announces infrastructure to ease traffic 'immediately'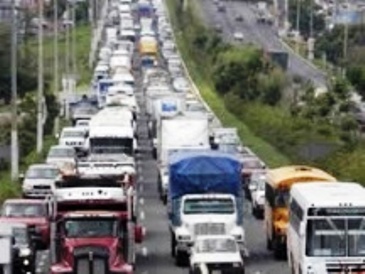 Santo Domingo.- President Danilo Medina on Tues. announced a plan to "immediately" build public parking in high traffic areas of the city , which have already been approved.
"We know that this is also a very pressing need of the capital, so we are going to make large investments to alleviate this situation," said Medina after rendering accounts before Congress.
He said the available land to build those parking spaces has already been identified in various parts of the city and the works will start soon.
He said parking will also be available in the areas near the main subway stations so commuters to leave their vehicles and continue to the city's center by public transport, "as is usual in large cities."
"In short, we are making an effort of near 3 billion pesos, with the sole objective of realizing the dream of thousands of citizens of having a capital through which to move and move quickly and safely," he said.
Medina also announced that 9 bus corridors will be established, starting with 27 Febrero Av., with stops and with their own lanes, separate from the main route.
"This will mean a radical change in the daily circulation, because it will also be accompanied by the replacement of the small transport units existing today, by fleets of renewed, safe and comfortable buses," he said. "We promise to decongest the roads of the country."
He added that the new bus stations will connect travel throughout the national territory to the Integrated Public Transport System.