Construction continues to pace the economy's 6.6% jump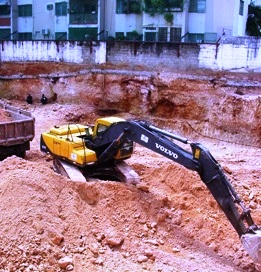 Santo Domingo.- Up to May the Dominican economy 's performance beat projections of the monetary program, expanding 6.6% since January, compared with the same period last year.
This behavior stems from an inter-annual variation of 6.4% during the first quarter and of 7% in the April-May period, according the preliminary results of economic growth measured through the Monthly Economic Activity Indicator (IMAE) for May and the January-May period.
Construction (15.1%) continued to pace the economic activities during January-May period followed by Free Trade Zones (10.6%), Retail (8.5%); Health (8.4%), Local Manufacturing (7.0%), Energy and Water (6.9%), Transport and Storage (6.7%), Communications (5.9%), Financial Services (5.6%), Farming (5.6%), Hotels, and Bars and Restaurants (5.1%).