Sectors got blackouts but power companies' supply 'above normal'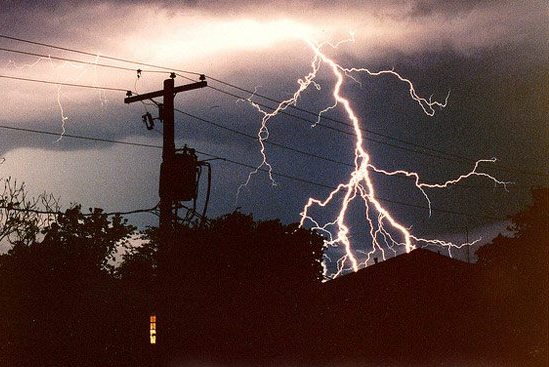 Was it a bolt? photo Electrical Engineering Portal
Santo Domingo.- Dominican Republic's power companies (ADIE) on Wed. said that during the downpours from the recent storm's remnants, they continued their position of supplying 10% more energy than the amount which the electricity distributors provide customers.
According to data by the National Electric System Coordinating Body (OC), on Tuesday, July 10 while the downpours drenched the country, the energy available in the grid was 50.5 GWh.
However, the energy supplied to users by the distributors only reached 45.92 GWh, leaving a reserve of 4.59 GWh, or available energy that isn't required.
Nonetheless some sectors reported blackouts as long as six hours during the heavy rains and lightning strikes.
"Despite the difficult weather conditions, electricity generating companies remained willing to generate 10% more energy than was required."