Like back home, Dominican street vendors in NY fear eviction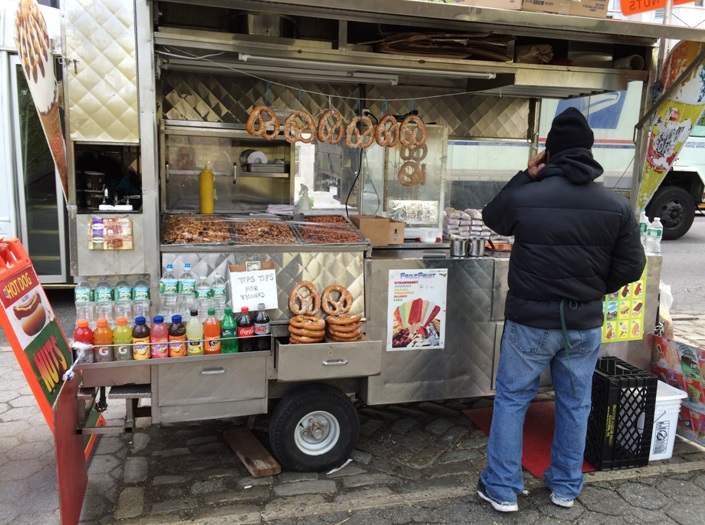 Photo elnuevodiario.com.do
New York.- Dominican street vendors in Upper Manhattan are getting nervous with about the new measures that City Hall wants to enact against them.
The concern matches a similar fear in Santo Domingo, where mayor David Collado has announced yet another push to remove vendors fro busy intersections.
The NY Council is studying limiting street vending in areas and set rules over some of the practices regarding food safety.
One of those initiatives, by Councilwoman Margaret Chin, seeks to ban charcoal barbecues in lower Manhattan, on concern over harmful pollutants. If approved, it would be implemented in the other sectors of the city, according to the Dominican vendors.
Moreover the consumer affairs and business licensing committee is also considering alleviating the nagging congestion on the sidewalks of Flushing, Queens.
The City Council said a proposed law would bar the sale in carts of fruit, vegetables, sodas, flowers, ice cream, in addition to those selling food in certain streets. "The objective is so pedestrians can continue to circulate without obstacles."