Agency study aims to ease Santo Domingo's chaotic traffic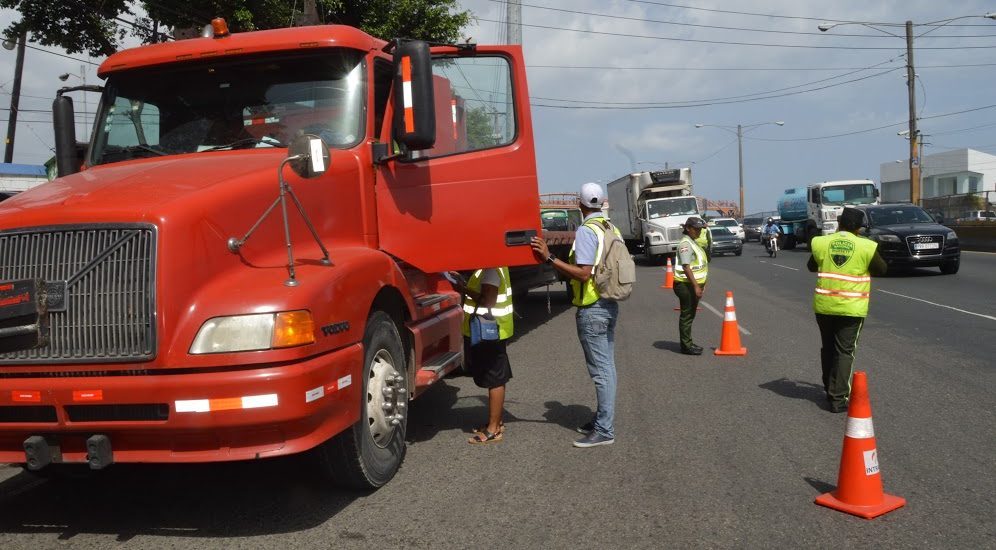 Santo Domingo.- The land traffic and transport oversight agency   (INTRANT) conducts a study on cargo transport in Greater Santo Domingo, to determine the type of goods and routes through which those vehicles circulate, among other factors.
The study coordinated with the traffic police (DIGESETT), also seeks to identify the types of vehicles, traffic schedules and road safety parameters.
The study that will be conducted until the end of July, for which the INTRANT asks the drivers of cargo vehicles to collaborate with the pollsters and DIGESETT members, in the Santo Domingo province access routes, to respond to the interviews.
"The INTRANT staff, duly identified, will be operating at strategic points of entry and exit of trucks from Greater Santo Domingo, such as prolongation February 27, Luperón avenue, kilometer 9 of the Duarte highway in the direction of and exit to Cibao-Santo Domingo, avenue Republic of Colombia, the Duarte and Juan Bosch bridges, the Macho Obelisk and the Haina municipality," the agency aid in a statement.
Among the types of heavy vehicles evaluated figure for farm use, construction, commercial, industrial, import and export, and single and double trailers.