Dominican Civil Aviation expands environmental leadership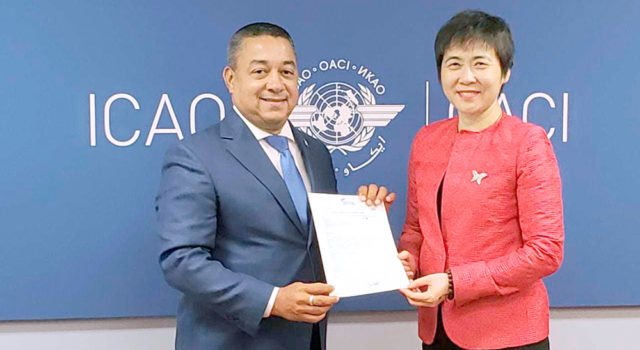 Montreal.-  International Civil Aviation Organization (ICAO) secretary general Fang Liu on Mon. praised Dominican Republic's strong leadership in the region's civil aviation.
She said the Caribbean country is extending that leadership to environmental protection, implementing operational and technical norms that contribute to reduce carbon dioxide emissions.
Liu spoke during a meeting with the Dominican delegation headed by Dominican Civil Aviation Institute (IDAC) director Alejandro Herrera, who announced that the Dominican Government will participate in the ICAO's Compensation and Carbon Reduction Plan (Corsia).
"The Dominican Republic is not only a region leader in safety, air navigation and aviation security, but also in environmental protection," she said in the meeting.