US$1.0B debt jump finances electricity sector's 'bottomless pit'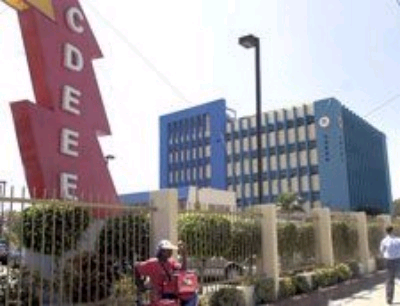 Electric Utility= black hole
Santo Domingo.-  Herrera Industries Association (ANEIH) president Antonio Taveras Guzmán on Tues. said the announcement of new loans to finance Dominican Republic's electricity sector should not be seen as a success but as the continuity of a debt policy that compromises the present and future of all Dominicans without solving any of the nation's fundamental problems.
He said he's concerned with the around US$1.0 billion debt increase "to finance the black hole, the bottomless pit that constitutes the national electricity sector, where there are no credible plans to reduce losses and where efforts to increase generation, in addition to being marked by serious allegations of corruption, aren't related to any long-term vision of the country."
"The authorities must explain to the country in detail the intended use of this new debt. Explain, for example, if it's new loans to finish the works of Punta Catalina power plant or if they will serve to restructure the distribution companies, which are affected by poor management, cronyism and losses that exceed 33% of the energy purchased and paid to generators," said the business leader.
Taveras said there have been other billions in debt hurled into the bottomless pit of the electricity sector in the recent past without solving any problem.
"To face and resolve the eternal national electricity crisis, before more debt, a serious and broad political and social commitment is needed, which puts national interests above the particular interests of officials, politicos and business leaders."