Company to bring 145MW floating power plant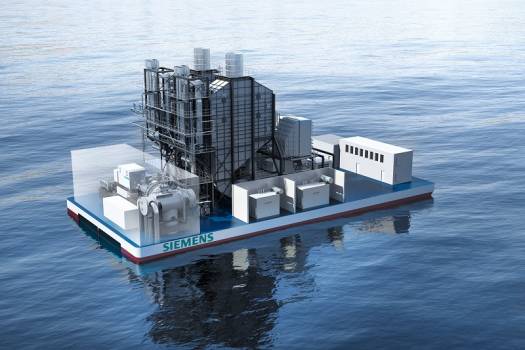 It is the Estrella del Mar III barge and it would be ready in 2021
Santo Domingo.- Transcontinental Capital, an energy producer, and a subsidiary of Seaboard Corporation has awarded a contract for the barge-mounted floating power plant in the Dominican Republic, jointly awarded to Siemens and the ST Engineering marine unit in Singapore.
The proposed Estrella del Mar III will generate 145 megawatts and according to a Power Technology publication, will start operations in Santo Domingo in 2021.
Karim Amin, executive director of Global Sales at Siemens Power and Gas, said: "Our trend-setting SeaFloat technology combines state-of-the-art combined-cycle power plant technology with mobility and flexibility required by the current and future energy market."
"Our vision is a future with access to affordable but clean electricity and clean water for all. A difficult challenge to achieve, but a vital need in the light of climate change and the need to provide electricity to the growing population of the world," Amin said.
For this floating power plant, Siemens will also deliver its SIESTART hybrid solution, which is a fusion of a combined cycle (gas turbine) power plant and a battery energy storage system.
The president of ST Engineering Marine, Ng Sing Chan, said: "This collaboration between ST Engineering and Siemens leverages the strength and capabilities of each to design, build and deliver a technologically advanced floating energy barge. We are excited that in the end, the floating SCC-800 2 × 1 power plant will bring a green and clean electric power solution to benefit more people in the Dominican Republic."
Also, Power Technology information indicates that Transcontinental Capital chose an SCC-800 2 × 1 SeaFloat concept with two Siemens SGT-800 gas turbines and a SST-600 steam turbine due to the limitations in free land and its previous experience with electric barges.
He added that the concept allows the company to increase the size of its plant compared to a terrestrial power plant.