A peeved Medina scolds official on dam construction delay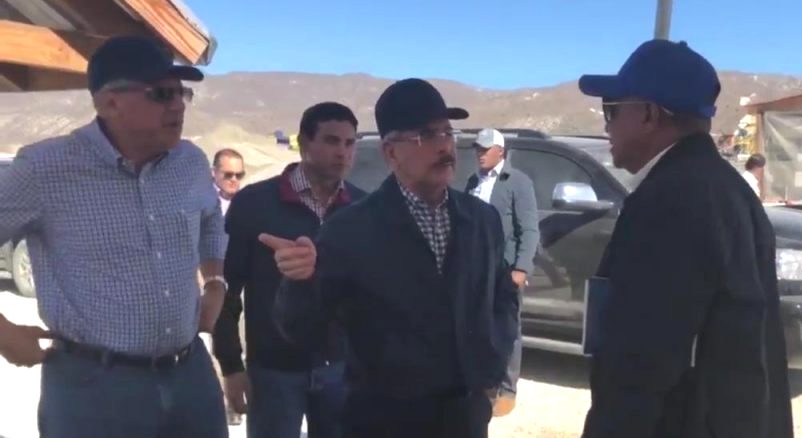 Danilo Medina, Olgo Fernandez.
Santo Domingo.- President Danilo Medina was so peeved during a visit to the Monte Grande hydroelectric construction site that he scolded dams and canals agency (Indhri) director Olgo Fernández.
While he toured the site, Medina asked sternly "Olgo, what do I see there that there are 143 days still left? That falls on July 28," to which the official replies that that's the date when the work will end.
Medina, visibly annoyed, responded angrily at Fernandez "Yes, but the work is for April not for July … but why is it that you are so accommodating?"
The President insists and reminded Fernandez that the work was to be finished in April.
However, when the official tried to explain the delay, Medina interrupted him and crossed his arms in anger." Listen, after July comes September."