Major power company reveals operational figures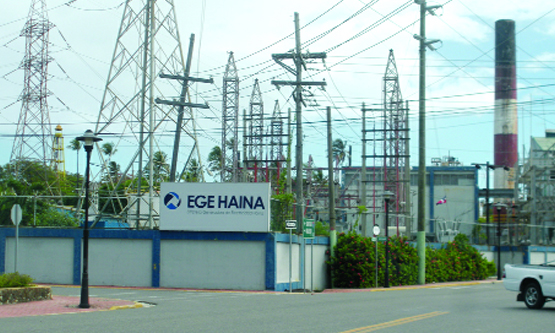 EGE-Haina
Santo Domingo.-  The power company EGE Haina) is the country's main public-private company in assets, investment and tax payments, the Caribbean leader in wind energy, and the largest private issuer of corporate bonds in the local capitals market.
EGE-Haina general manager Luis Mejía Brache said since created in 1999 the company has invested more than US$900 million in the start-up power plants in the Dominican Republic.
Interviewed by the Corripio media group, the executive said that among EGE-Haina's US$1 billion in assets figure 10 power plants (7 owned and 3 third-party) which generate with liquid fuels, coal, natural gas, sun and wind.
"In fact, the company is a pioneer and leader of the Dominican electricity sector in wind energy with its Los Cocos and Larimar parks (southwest) of 175 MW output, with an annual production of around 600,000 megawatt-hours."
He said that of the 1,180 megawatts installed in the country in the decade, the company had developed and operates 55% of that capacity.
Mejia added that EGE Haina forms part of the Reformed Companies Patrimonial Fund (FONPER) and main private stakeholder is INICIA, represented by Putney Capital Management.