Industrialists: Safety must be a workplace condition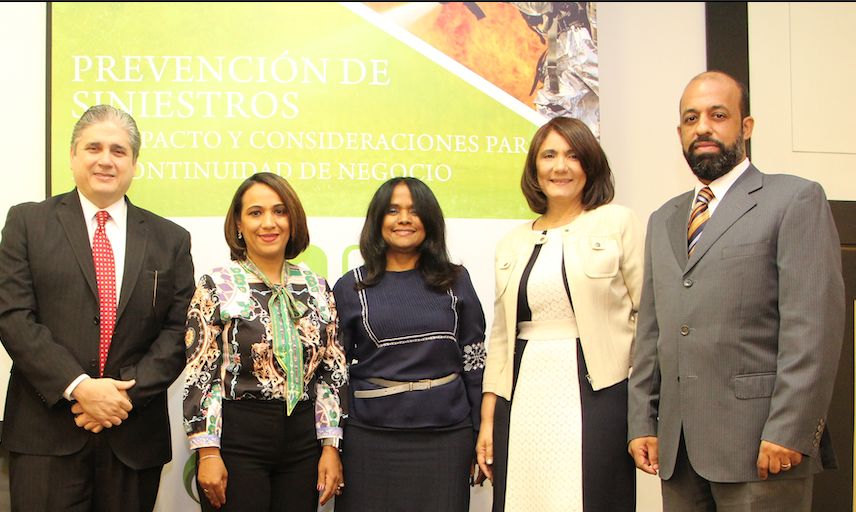 Carlos Nieto, Bredyg Disla, Dircia Paulino, Soraya Reynoso, Juan Francisco Mera.
Santo Domingo. – The Haina and South Region Industries Association (AIE Haina-Sur) on Thurs. hosted its first business breakfast to promote accident prevention in the workplace.
"We are committed to encourage and enforce even beyond the existing regulations on risk prevention and support for the health of the people, the preservation of our main resource: the human being," said Association president Bredyg Disla.
In the activity participated occupational hazards prevention expert Soraya Reynoso; property insurance expert Carlos Nieto, and Business continuity and risk assessment specialist Juan Francisco Mera.
Reynoso affirmed that to prevent labor risks awareness and orientation of the company's employees it's vital and the only way to avoid accidents is to follow up on the compliance with established procedures.
Disla added that Haina's industrial zone, with over 40 years in operations, has experienced few occupational accidents and seek to create, improve and maintain its plans, measures and instruments that can contribute to the safety of people and investments in infrastructure, machinery and production.