China to trump Venezuela at US-Dominican Republic-Caribbean huddle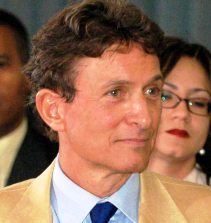 R. Alvarez. File.
Santo Domingo.- The main issue which president Donald Trump will address with the leaders of the Dominican Republic and four other Caribbean countries at a Friday's meeting in Florida, is China and not Venezuela, say experts in international relations.
"The tension generated by the economic conflict between China and the United States is the reason for the meeting," said former Dominican ambassador to the OAS, Roberto Álvarez.
Quoted by Diario Libre, the diplomat said that one of the relevant aspects of the trade dispute is focused on high technology and the 5G network, areas in which China's progress competes even with the US and "whoever controls this technology, will control the future."
For Santo Domingo Catholic University International Relations director Giovanni Báez, one of the US government's objectives is to halt the Chinese expansion in the region.
He said the meeting aims to bolster and replant ties with the Caribbean, "especially with the Dominican Republic, which is a serious issue because of the economic importance, and more than anything because of the location."
On Tuesday the White House said that one of the objectives of the meeting at Mar-a-Lago resort in West Palm Beach, Florida, is "to strengthen cooperation in security and confront China's predatory economic practices."
The statement also noted that Trump will discuss "potential energy investment opportunities."