Dominican Republic enters spat of titans today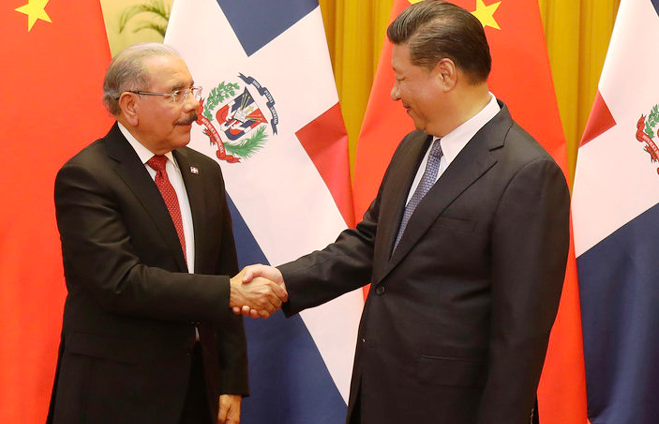 D. Medina, China leader Xi Jinping.
Santo Domingo.- Dominican president Danilo Medina, along with the leaders of the Bahamas, Jamaica, Haiti and Saint Lucia, meets Fri. in Florida with US president Donald J. Trump, amid a Beijing-Washington trade dispute and the latter's attempt to halt China's expansion in the region.
The spat pitting the world's two largest economies would jeopardize the Caribbean, since the US not only seeks to reaffirm its positive ties but hopes to counteract what they have labeled as China's "predatory economic practices."
The gathering with Trump will take place just one day before an official visit to the Dominican Republic by Chinese Vice Premier Hu Chunhua, who plans to hold meetings from Sunday to Tuesday.
For international law expert Emil Chireno Haché, the meeting won't prompt important changes for the country's foreign policy, because in his view there will be no greater pressures than those already received for the issue of China.
"The situation could be different if a bilateral meeting takes place between the United States and the Dominican Republic, because the issue would be very frontal," he said, quoted by Diario Libre.