Govt. starts to shutter Puerto Plata's trash dump at last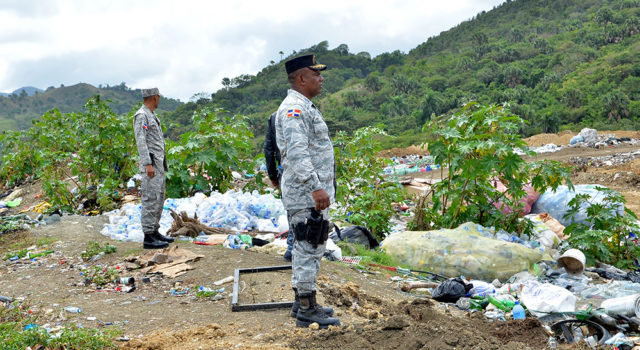 PP dump. File
Puerto Plata.- Dominicana Limpia, the Puerto Plata City Council and other agencies began the process to shutter the trash dump and control of the landfill that has operated in the province for decades.
The initiative, for which the government has allocated RD$250 million (US$50 million), will be executed in different stages during eight months, and conceived as an integral solution with the construction of a sanitary landfill.
Dominicana Limia director Domingo Contreras said the proposal is an integral model that will impact on the other tourist destinations of the province and that "today paves the way open for the definitive solution to the problem of solid waste in the province."
Mayor Walter Musa guaranteed that his management will not take any action that affects neither the tourist development nor surrounding communities.
Ships were staying away
Musa acknowledged for the first time that the landfill's conditions and its frequent fires prompted ships to discard port calls, a situation that had been initially denied by the city authorities and the Tourism Ministry.