Plague affects avocado production in Cambita, San Cristóbal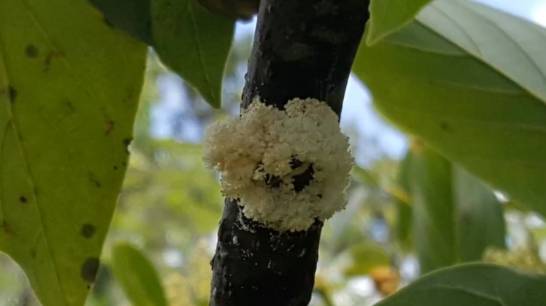 Xylosandrus Compactus is a species of beetle. (PHOTO FILE)
The plague Xylosandrus Compactus has affected avocado production by more than 50% in the communities of Cambita and Valdesia in San Cristóbal province. According to the leader of the National Avocado Cluster of the National Agricultural Confederation (Confenagro), Dawlin Urena, that plague fell to the plants after they were weakened due to the excess rainfall that this area experienced. He said that when production is affected, they have not been able to fulfill the commitments assumed with Banco Agrícola, a bank that is demanding the payment of interest and capital.
"We need the Agricultural Bank to allow us to pay just the interest because it is not impossible to also pay the capital to refinance the debts as they intend to do this year," explained the producer, considered the largest in that area with more than six thousand tasks.
According to his calculations, more than half of the 2,400 producers of avocado that he claims to have in Cambita, were affected by the pest, so that production did not generate the projected resources.
"In Cambita we have about 130,000 tasks planted with avocado, of those, I am sure that some 80,000 were affected because most of the avocado in Cambita is planted in low areas, specifically, those were the most affected areas," said Dawlin Ureña.
The affected producers intend to form a delegation to go to the general manager of the Bagrícola, Carlos Segura Foster, to raise the problem. In this way, they seek an evaluation to substantiate their claims.
"This has been a serious matter, so much so that the department of plant health of the Ministry of Agriculture came to my farm to evaluate the matter and it was they who helped us detect the insect. So, they are aware that this year we had a very bad year in terms of recovering the capital," he said.
Diario Libre spoke with other producers in the area, who say they cannot borrow money in the informal sector because it would be worse.
"Half of the inhabitants of Cambita, 42,000 in total, live on the production of avocado graft, which is a sample of the great growth that this product has gained. We produce between 35 and 40 million kilos of avocado, which represent about 30 million dollars a year, "said the producer and agricultural leader.