Medina tours construction site of major dam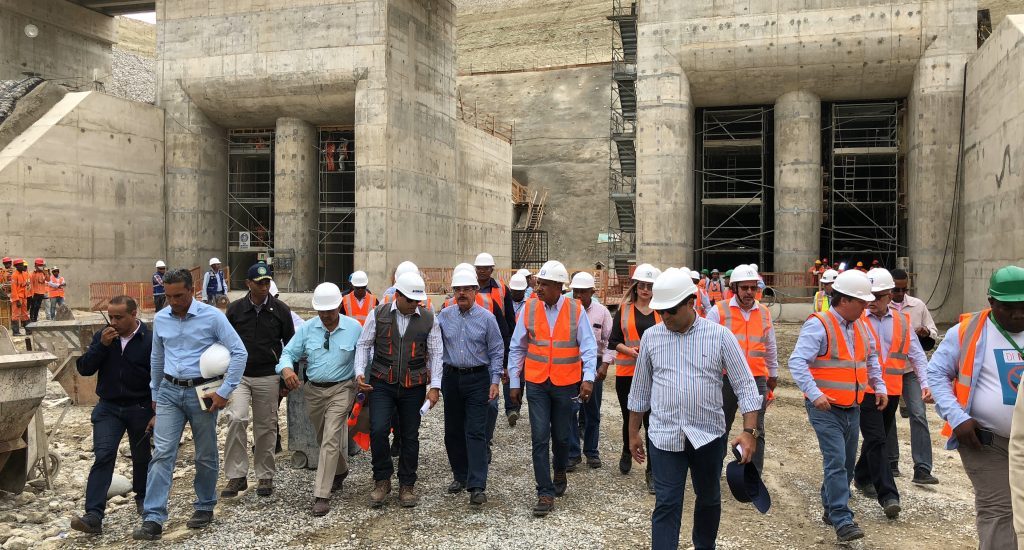 Barahona, Dominican Republic.- President Danilo Medina on Sun. supervised the construction work on the Monte Grande Dam that, according to the Government, will have a significant socio-economic impact in the Enriquillo region (southwest).
In the company of officials and local authorities, the head of state toured the site in which around 1,600 people currently work.
In a statement the Government said the Monte Grande dam will provide drinking water to several communities in Barahona, Independencia and Bahoruco provinces, in addition to clean electric power, and will irrigate more than 40,000 hectares.