Web advertising jumps to US$10.8,B displaces all others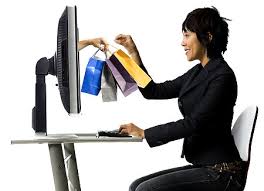 Santo Domingo.- The increase in online users is modifying consumption and advertising investment in the country.
Studies show that more and more companies choose to place advertising in Web media, gradually leaving aside the traditional ones.
It's estimated that from 2016 to 2018 the investment in digital media grew at a rate of 25% and 28% per year, according to the study "Understanding the challenges to the development of e-commerce in the Dominican Republic," by the American Chamber of Commerce (AmchamDR) last year.
Moreover it's estimated that the investment has increased from RD$320.0 billion in 2017 to more than RD$550.0 billion (US$10.8 billion).
"It is estimated that the investment in global digital media, within the total advertising investment, will increase from 28% recorded in 2015 to more than 36% by the year 2020," the study says.