AES leads energy industry in harnessing drone technology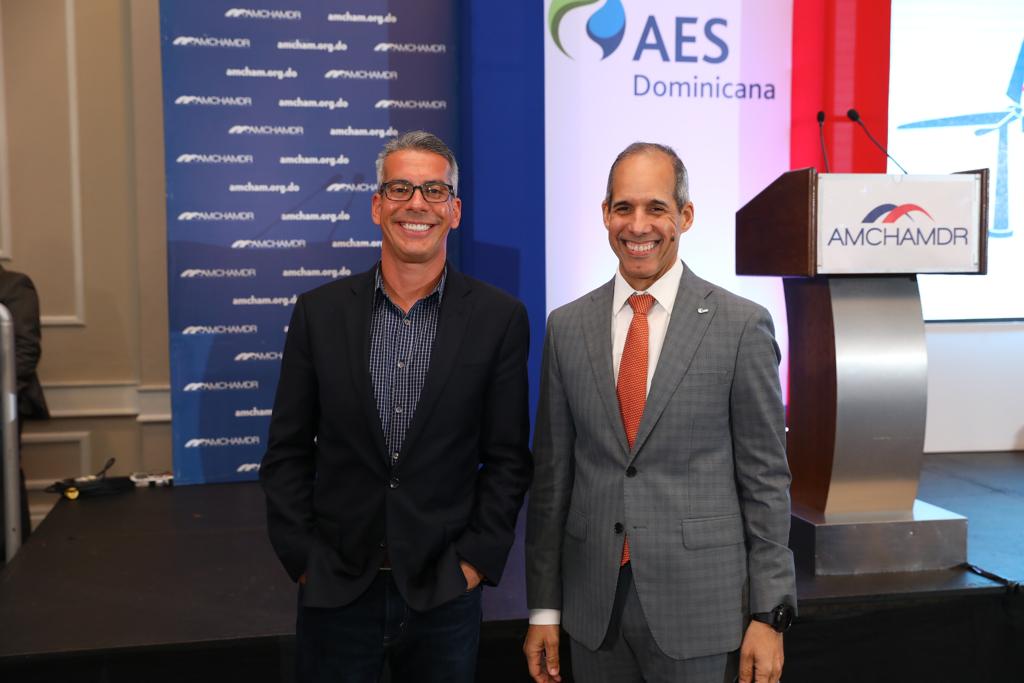 B. Torres, Edwin De los Santos, president, AES Dominicana.
Press Release
Santo Domingo.- The power company AES has become a recognized leader of the energy industry in the application of drone technology for the inspection of its electrical structures, with more than 200 pilots worldwide, including the Dominican Republic and other countries of the hemisphere where the company has investments.
The revelation was made by expert Brandon Torres, CEO of the company Measure, an ally of AES in terms of technological development.
Torres spoke in the Sixth Energy Efficiency Forum held in Santo Domingo, hosted by the American Chamber of Commerce in the Dominican Republic (AmchamDR).
"The use of drones has so far allowed AES to obtain US$10 million total financial benefits, which include savings on manual inspections and higher revenue because that technology finds defects that are not detected manually," said the specialist.