Central Bank: US$674.5M from bank reserve head to productive sectors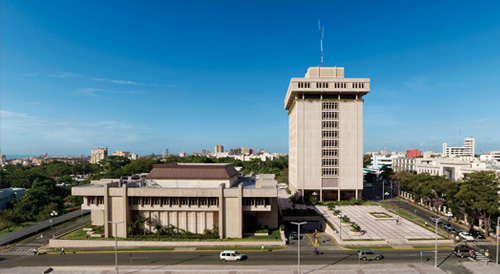 Santo Domingo.-The Central Bank on Wed. said that the RD$34.4 billion (US$674.5 million) released from the bank reserve to finance productive sectors, financial institutions have already channeled 50% of the funds, reaching more than 5,000 beneficiaries, of which 4,700 have obtained loans of less than RD$5.0 million for retailers, SME, the consumer and personal loans sectors.
"The amount exceeds RD$17 billion and loans in excess of RD$5.0 million have been granted to 418 companies in the different productive sectors, especially manufacturing, agriculture, commerce and export," it said.
The Central Bank adds that the amount authorized for the construction and acquisition of homes was RD$13.6 billion, or 40% of the authorized total, distributed as follows: RD$4.2 billion for low-cost housing of up to RD$3.5 million; RD$4.2 million for homes of up to RD$8.0 million, and RD$5.2 billion in interim loans for the construction of homes of any price.