Trade between the Dominican Republic and the EU increases by 27% in 2022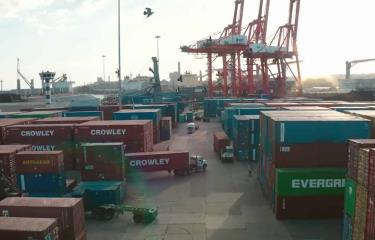 Santo Domingo.- The commercial exchange between the Dominican Republic and the European Union (EU) experienced significant growth in 2022, reaching a total of 4,137 million euros (approximately 4,559 million dollars). This figure represents a remarkable 27% increase compared to the previous year. The data, provided by the Eurochamber of Commerce of the Dominican Republic (Eurochamber), highlights the robust economic relationship between the two parties.
EU exports to the Dominican Republic amounted to 2,720 million euros (2,997 million dollars), while local exports to the EU reached 1,419 million euros (1,564 million dollars). Both of these figures set new all-time highs in trade between the two regions.
Some of the main products exported from the European Union to the Dominican Republic include machinery, mechanical devices, fuels, mineral oils, jewelry, pharmaceutical products, powdered milk, and dairy products. On the other hand, the Dominican Republic exports bananas, avocados, cocoa, tobacco, rum, medical equipment and supplies, and metal smelters such as ferronickel, among other products, to the EU.
Notably, the Dominican Republic holds the distinction of being the primary supplier of organic products to the EU, especially in the categories of bananas and cocoa.
The growth in trade between the Caribbean nation and the EU has been significant since the Economic Partnership Agreement (EPA) between the two parties came into effect in 2008. Since then, trade has grown by an impressive 231%, further cementing the strong economic ties between the Dominican Republic and the European Union.