Abinader announces placement of the country's first public offering of shares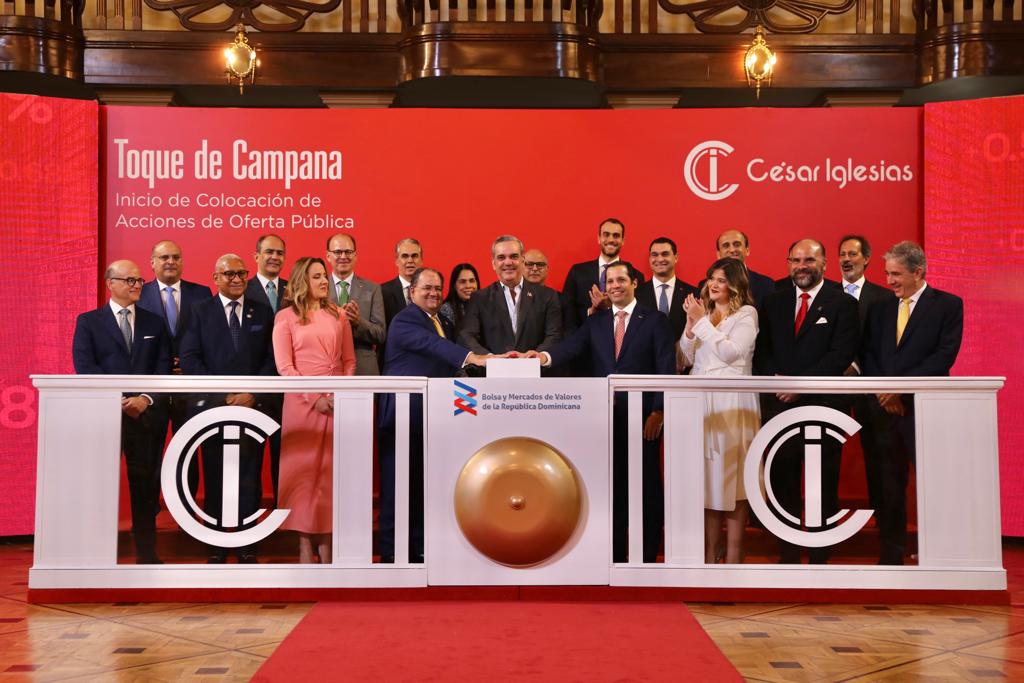 Santo Domingo.- President Luis Abinader, alongside the Superintendence of the Securities Market (SIMV), announced the initiation of the first ordinary share issuance program in the Dominican Republic's capital market industry. This program has been structured for the company César Iglesias by BHD Stock Market.
During a ceremony at the National Palace's Las Cariátides Hall, President Abinader initiated the public offering by ringing the bell. He encouraged all Dominicans to take advantage of this opportunity to save and invest in securities, offering an alternative mechanism for companies to raise capital by selling shares.
Abinader highlighted the significance of this achievement, noting that it marks the first issuance and placement of shares for a commercial company in the Dominican stock market's history. He emphasized that the stock market is currently in a favorable position, and this achievement was made possible through private initiative, business vision, and collaboration with key players in the financial market.
The president attributed the success to Law 163-21, formulated based on consultations with business leaders and experts, which addressed obstacles to the capital market's development. This law paved the way for Dominicans to participate in share placements for the first time.
BHD Stock Market structured the issue, which will be placed in collaboration with Inversiones Popular – Puesto de Bolsa, Alpha Inversiones, and PARVAL. INVESTA Capital Partners served as César Iglesias' exclusive financial advisor.
The placement of César Iglesias shares is open from August 9, 2023, through various placement and distribution agents. Notably, the country's stock market experienced an unprecedented achievement in July 2023, with over 940,000 visitors, making it an iconic month in the nation's tourism history.