Dominican economy slows down in the first semester and grows only 1.2%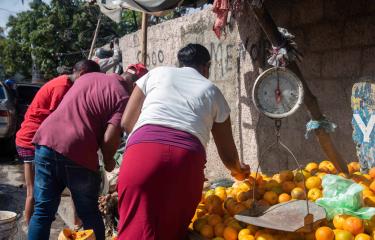 Santo Domingo.- The Dominican Republic witnessed a deceleration in its economic activity during the initial half of 2023, achieving a mere cumulative growth rate of 1.2%. This percentage marks a significant drop from the average of 5.6% recorded during the corresponding period last year.
In the month of June, the Year-on-Year Monthly Indicator of Economic Activity (IMAE) barely registered a 0.1% increase. Despite this, the government remains optimistic about the near future, attributing the anticipated economic upturn to the Central Bank of the Dominican Republic's implementation of monetary stimulus measures and increased public investment.
However, global uncertainties are heightened by the decisions of the United States Federal Reserve regarding its interest rates. Jerome Powell, the president of the Federal Reserve, stated that the central bank will persist with higher rates until inflation is effectively controlled. Nonetheless, he hinted at the possibility of halting the rate hikes in the future.
"We are prepared to continue raising rates as needed and intend to maintain a stringent policy until we are confident in the sustained decline of inflation towards our target," Powell mentioned during a central bankers' annual meeting.
In July, following a pause in June, the Federal Reserve resumed its interest rate hikes by raising them by 0.25 percentage points. As a result, the rates now range between 5.25% and 5.5%, reaching their highest level since 2001.
In contrast, the Central Bank of the Dominican Republic has maintained its annual monetary policy interest rate at 7.75% for two consecutive months. This follows a previous adjustment to 8.00% for a month and an extended period at 8.50%, all part of an effort to curb inflationary pressures.
Taking international uncertainties into account, the central bank explained this pause in the interest rate reduction cycle. With domestic inflation within the target range of 4.0% ± 1.0%, the bank acknowledged the influence of implemented monetary and fiscal policies, as well as reduced internal demand pressures, in its latest monetary policy announcement.
While the Dominican Republic's economy has been lauded for its dynamism and resilience, the International Monetary Fund (IMF) revised its growth projection for 2023 down to 4%, offering recommendations such as introducing a fiscal responsibility law, broadening the tax base, and reducing exemptions. Similarly, the World Bank trimmed its growth forecast for the country from 4.8% in January to 4.1% in June.
Considering these forecasts, a consensus suggests that the nation might grow by 3.9% in 2023 and 4.2% in 2024, positioning it as a standout performer in the region. Overall, Latin America and the Caribbean are projected to witness a growth rate of 1.6% in 2023, with a similar prediction for 2024, given the heightened uncertainties related to global macrofinancial conditions.